After searching the isles of Superdrug's for a beige nail polish with no shimmer I came across Rimmel Lycra Pro nail Varnish. It retails for just under £5 and was the only beige I found in Superdrug's.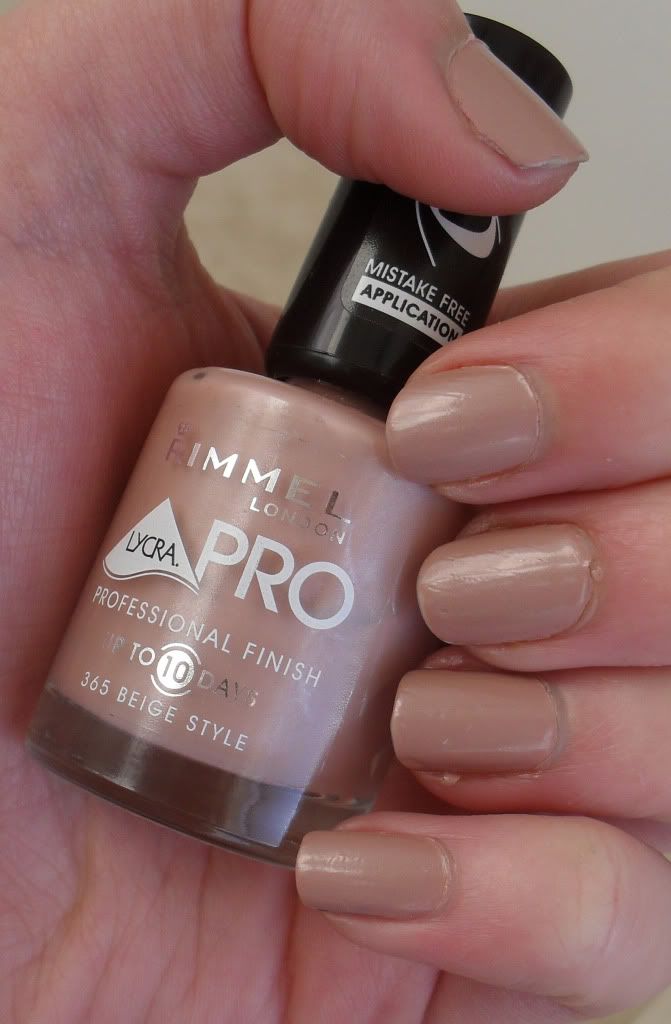 When I painted my nails with it I found the brush was very wide but not too long perfect for a mistake free application. It dried quite quickly however it was very sheer and needed 2/3 coats to achieve a finish I wanted. At first I didn't like the colour as I felt it was too close to my skin tone but it actually grew on me and I really like it.
Colours like this beige are very popular and 'on trend' this spring so really recommend it.
Sabrina X