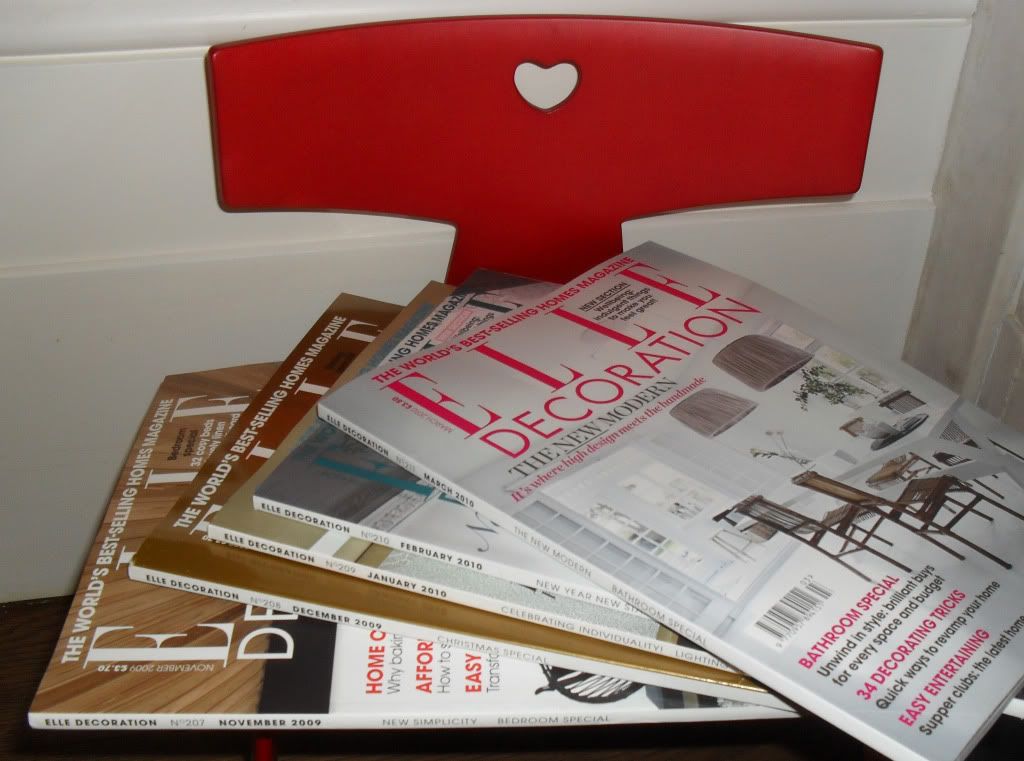 I spent a few hours last night flicking through the British Elle Decoration and here are a few of my favourite pages... hope you like them.

I really like the idea of arranging books in colour order, it makes these shelves more interesting and pretty to look at. Adding ornaments of similar colours makes it even more special.
I would love to have a wall with imaged all stuck on in a heart shape, I like that this heart includes important and personal images as well as crosswords and other magazine cutouts.
I love all the rich colours this quilt has, a really beautiful and eye catching piece.

The vase with the studs is amazing, I love studs on clothes but its very rare to see it on vases or in house decor, very unique.