I was kindly sent six lipstick from Miners, which I hadn't heard much about. In my opinion they are aimed at a young audience, maybe early teenagers who have just started wearing makeup.
The four lipsticks in the black packaging are 'fashion matte' lipsticks, usually when I think matte lipsticks I think drying and these are actually drying but not totally unbearable. These lipsticks retail for under £4 and the pigmentation is amazing, I think the colour 'barely buff' would be a favourite with all you nude lovers.
The pink lipsticks 'water shines' are far more moisturising but also more sheer, I quite like these and think pink grape fruit is a very pretty colour.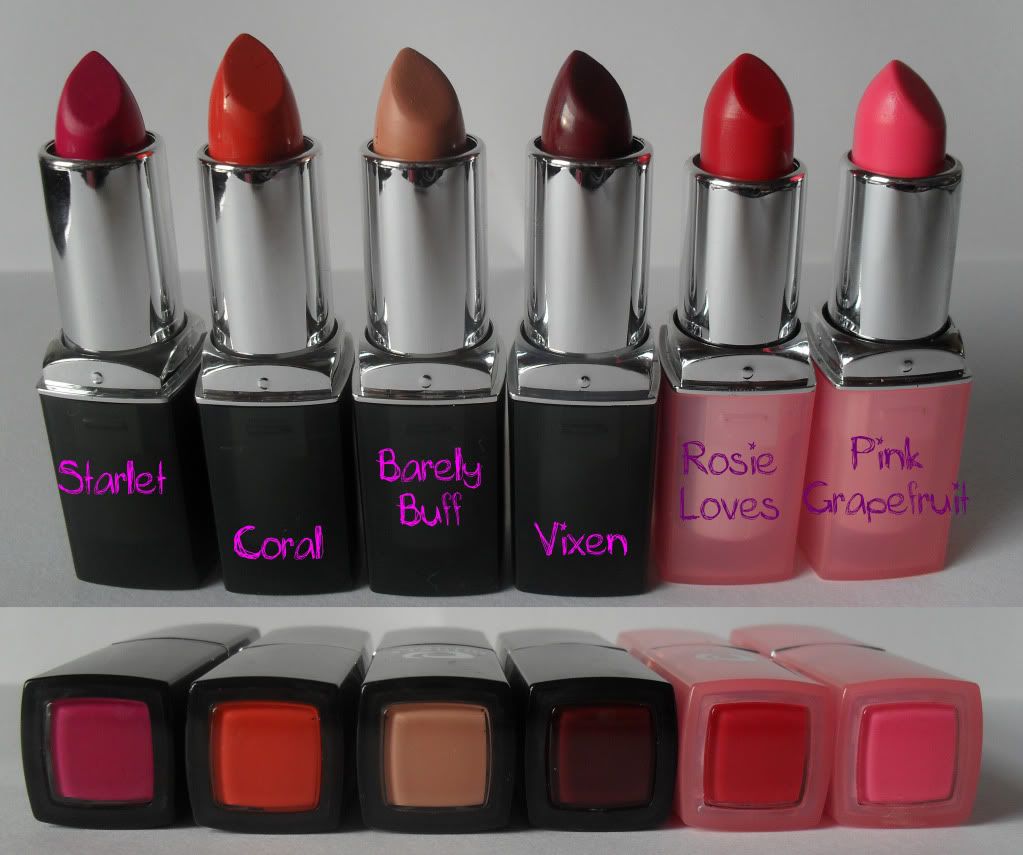 In my opinion the biggest problem with these lipsticks are the choice of colours, although I like these I don't think there is a perfect pale pink that would suit a lot of people.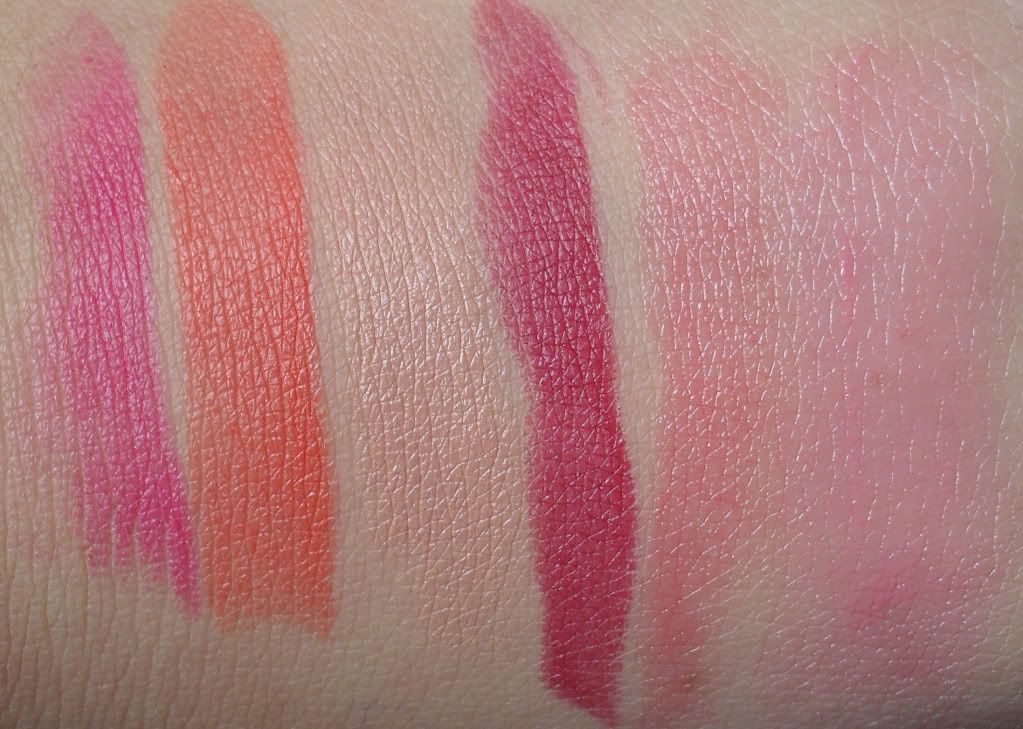 I would recommend the water shines so long as you are not looking for a huge colour pay off or just as an everyday lipstick. I would recommend the 'Fashion matte' lipsticks if you are starting out with makeup and would like to experiment with a few colours.
These are available from
Miners
and some pharmacies
I was also sent a few other products and will be reviewing them soon (I really like their blushers)
Sabrina X