Lots of bloggers have been talking about Bourjois foundations recently and so I decided to go back to a foundation I loved a few years ago.

They say is an anti-fatigue foundation with lots of vitamins E, F, B5,minerals and its oil free. As well as supposing to make you look like you slept 10 hours (which I never ever do.)

This is about the 5th bottle I have bought of this foundation, but I think it's mainly as I love the smell!

The packaging is quite plain and simple, with a good pump. The consistency of the actual product is light, quite runny and thin.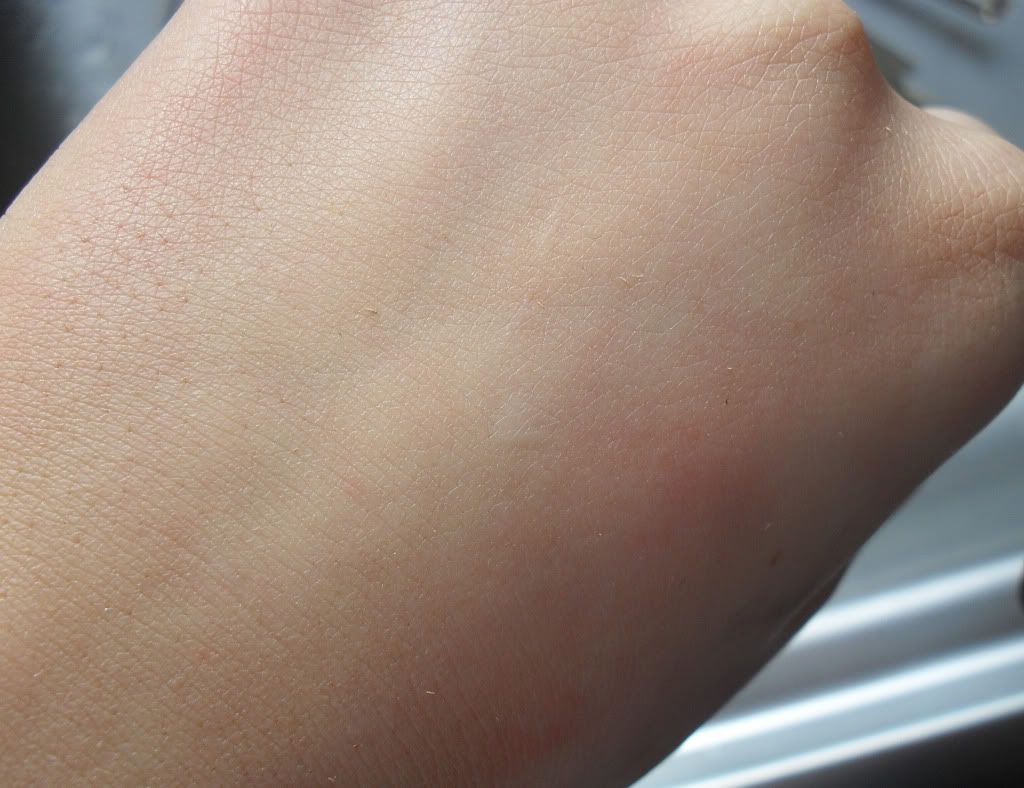 I feel that the coverage is to light as you can see in the image above; you can still see the scar on my hand very clearly. However the finish is lovely and dewy. Also this product doesn't last very long after 5 hours or so all my red patches are showing.

I do like this foundation and do use every once in a while when my skin is looking good and I don't need a lot of coverage.

What drugstore foundation would you recommend?