I was kindly sent 'Liz Earle's Cleanse & Polish Hot Cloth Cleanser' a few weeks ago and surprisingly really like it. The back of the bottle states that they have been 'voted No.1 by some of the world's top beauty experts' and I can see why.
Click here for Liz Earle Website
Now this isn't the cheapest of products but neither is it very expensive it retails for about £13 for 100ml and two muslin cloths, it is available from John Lewis and other department stores.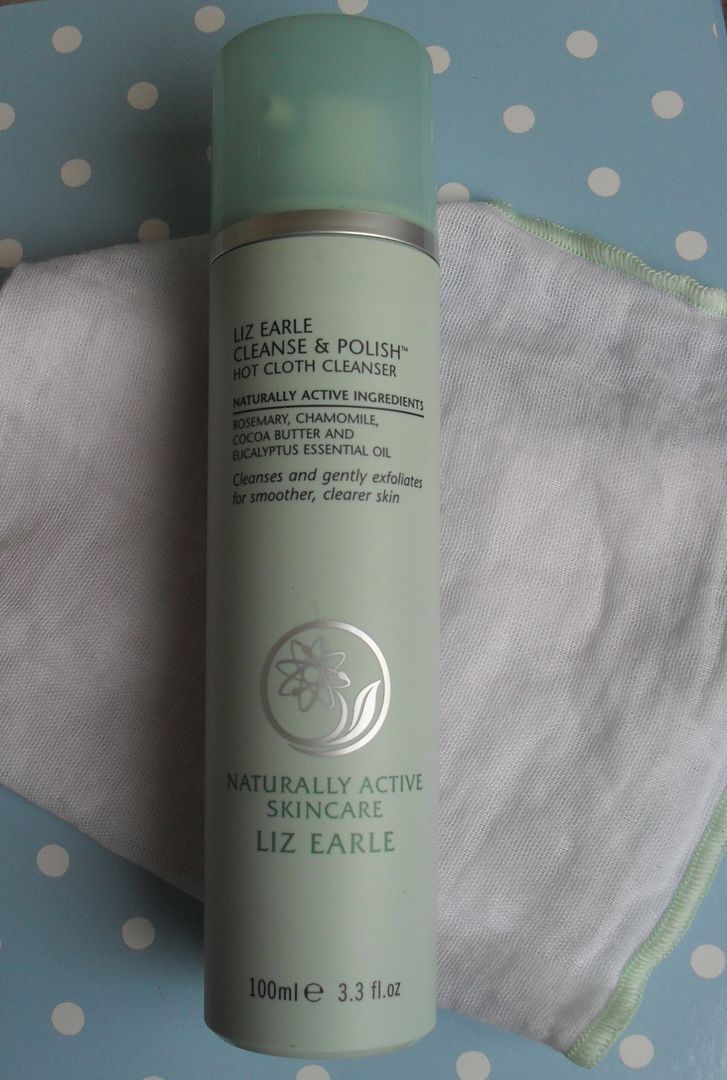 I think this product is amazing, it makes removing my makeup extremely easy. Even getting rid of eye makeup doesn't take very long. This product feels great and is a great cleanser.

I use about two pumps to remove all my makeup massage the product into my face and then with a damp muslin cloth I wipe it off, removing every trace of makeup quickly and efficiently. Your skin is left feeling healthy, radiant and soft.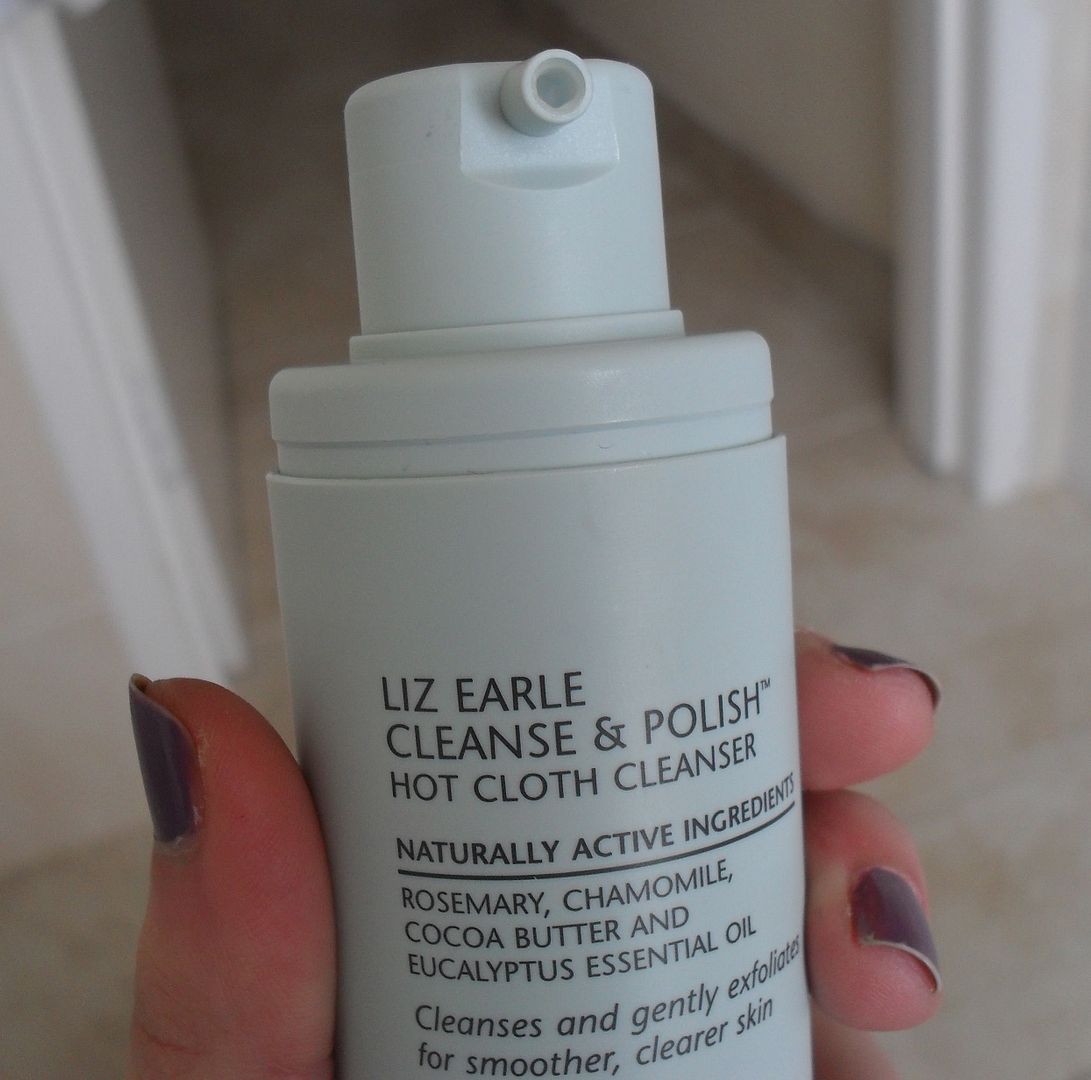 The product comes out of a pump which I would say is easy to control and is a white creamy consistency. The smell is nice, it almost minty and not over powering.