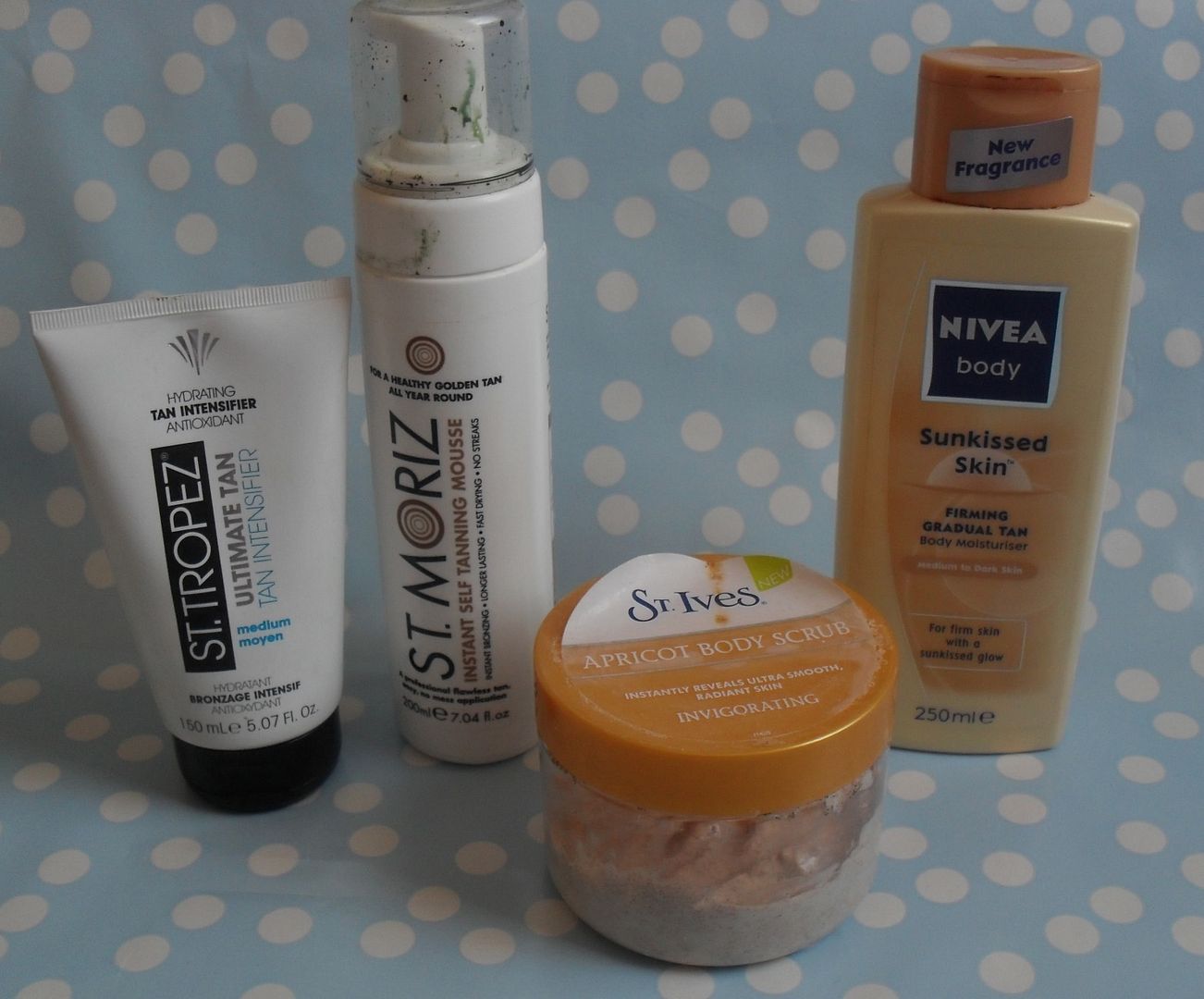 I will never be one to sit and toast myself in the sun for two simple reasons. The main one being it is boring there are many other more productive things I would rather do. The second reason is that it is bad for your skin, can give you skin cancer, sun spots and can make you look older. But the truth I look nicer tanned (plus the darker you are the skinnier you look) so I fake tan and I use three main products to help me do this.
First I start by exfoliating; it makes the tan last longer and apply more evenly. I use the St. Ives one just as it's the only one I have at the moment and it does the job. I wouldn't really recommend spending a lot of money on a body exfoliator as they are all more or less going to do the same job.
Next I fake tan of course, my favourite is St. Moriz click here to read my review. I find the mousse very easy to apply and I'm not left with darker elbows and knees.
To keep my tan looking strong and natural I moisturise daily and apply gradual tan such as the Nivea or St. Tropez every few days.
After two weeks or so I always stop tanning and exfoliate for a few days in order to get rid of the old tan which would by now start to be looking quite patchy. After my skin is back to its normal self and I have removed all my dead skin and tan I start my tanning process again.
Although this might seem quite time consuming it doesn't usually take me more than 5 minutes every few days and gives me a really good glowing tan.
How do you fake tan? What are your favourite products?
A list of fake tanning top tips is coming within the next week.
Sorry about the length of this post
Sabrina X