A few weeks ago
I spoke about
how I had been sent an Illamasqua Palette from the Body Electrics collection with four liquid metals and the response was quite good. When I first opened the palette I thought that although it was an absolutely beautiful palette I thought that I wouldn't actually get very much wear out of them but in now that I have had them for a while I see that they are very versatile.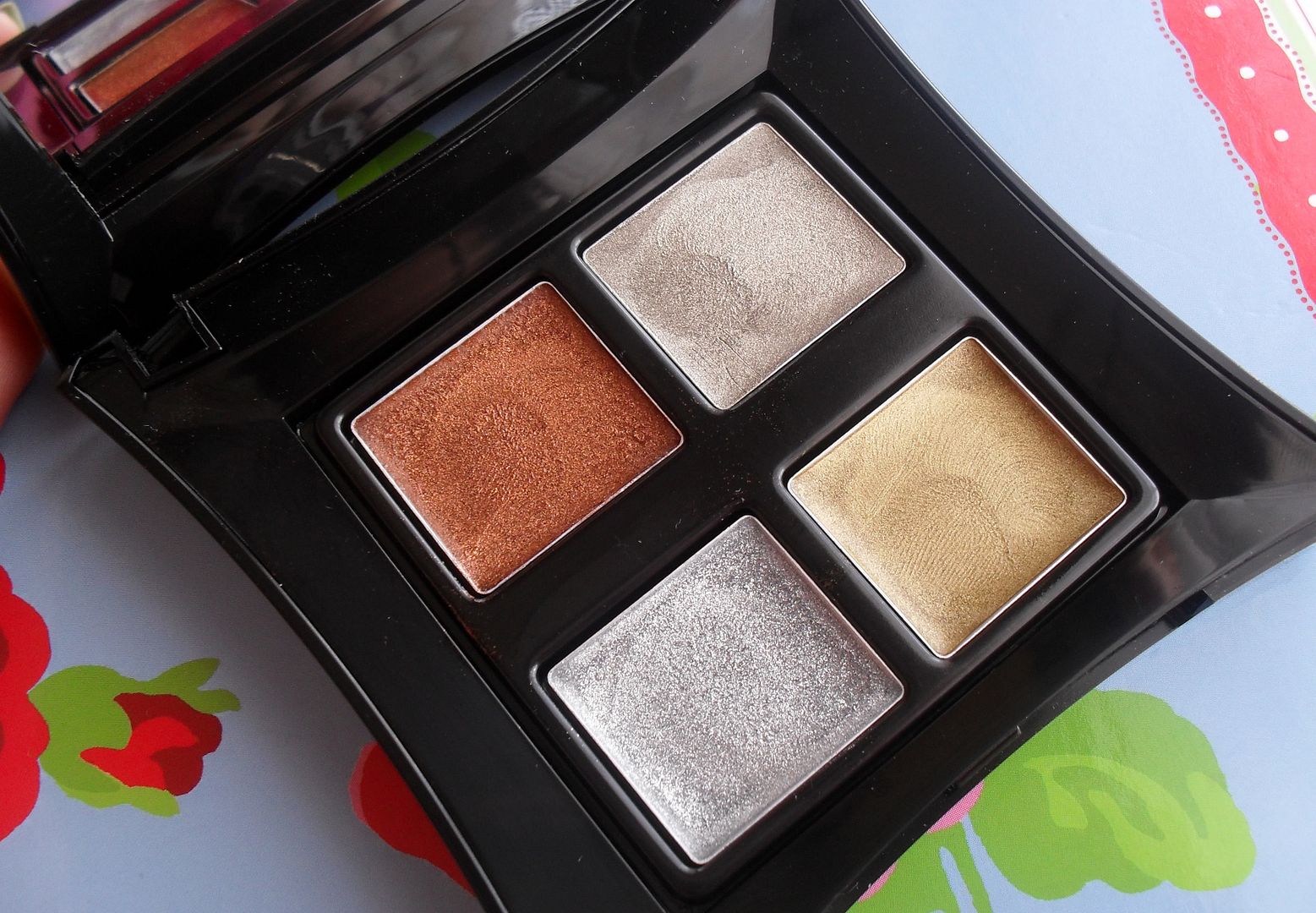 The product its self is a creamy and light formula with great pigmentation. My favourite is Solstice which I tend to wear as an eyeshadow base with another similar gold powder shadow on top to help set it, these do crease so an eyeshadow base is necessary. I have also worn some of the colours as a glitter eyeliner, applied with a thin eyeliner brush these work really well.

This would also work well applied lightly with as a cheek highlight or if your daring even worn as a lipstick. This product is easy to build up or wear a sheer colour depending on the look you are going for.

I really like this and will defiantly be using this in the summer especially to gold colours.

This is available from Illamasqua counters such as the one in Selfridges, online on the
Illamsqua website
and on
Asos
. They retail for £29.50 for 4X2g
What is your favourite Illamsqua product?
Sabrina X