I received a surprise package this morning and inside it came two great Illamsqua products.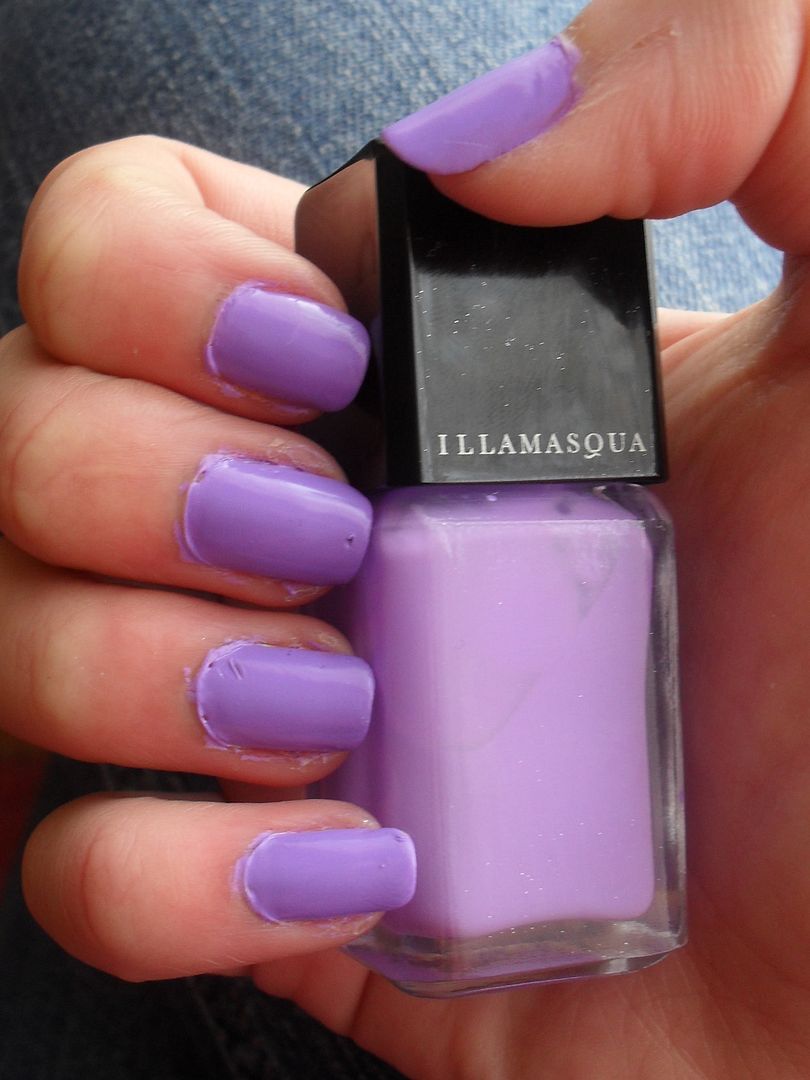 I have only had a chance to try out the nail polish in 'JoMina' it was realised with the Body Electrics spring/summer 2010 collection. The colour is a beautiful purple or a dark lilac, although not quite fitting this seasons pastel nail polish trend I think this is a perfect spring/summer colour and one which I will most defiantly be wearing. The application was great, it applied well and only need two coats.
Sorry that the picture is a little messy
it was my right hand (the one I am most comfortable painting with) and I am also impatient and never wait longer than a minute for it to dry but t it did actually dry quite quickly. This is quite a pricey product at £13 but it is a beautiful unique colour and I would recommend it.
Product
: 9/10
Ease to use:
9/10
Packaging:
8/10 (just because the little sometimes comes apart)
Price
: 7/10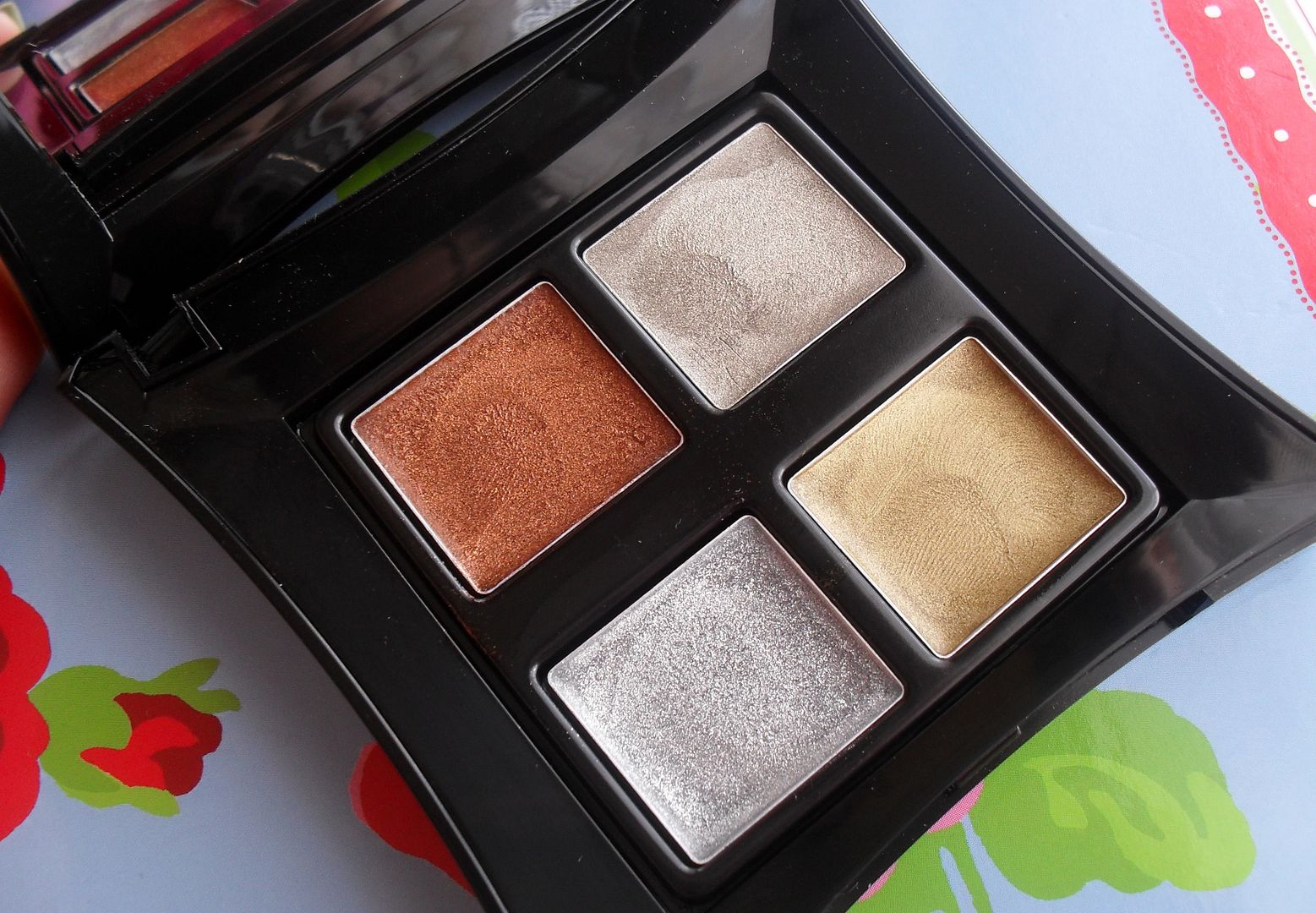 I was also sent a 'Liquid Metal Palette' which I am excited to try and will hopefully be able to show you how I wear them on a daily basis. These are very pretty and unique so keep an eye out for that post in the next few days.
Click
here
for Illamsqua Website
and
Click
here
for Illamsqua Blog
I also am hoping to buy a few Illamsqua blushers soon, as they look
amazing
any recommendations?