One of my favourite Maybelline products is undoubtedly their 'Pure Blush mineral' powder blush. I only have two of them but would happily pick up the rest. I own 40.Quartz Peach and 30.Plum Alchemy.

I find that mineral blushers are always a little scary, I'm not sure why but I think it has to do with their pigmentation. This is also very pigmented but also a great quality product. I recommend a light hand when using this blusher and slowly adding more if needed, it is easy to blend. Both of the colours that I own have a light shimmer in them which adds a very pretty Glow.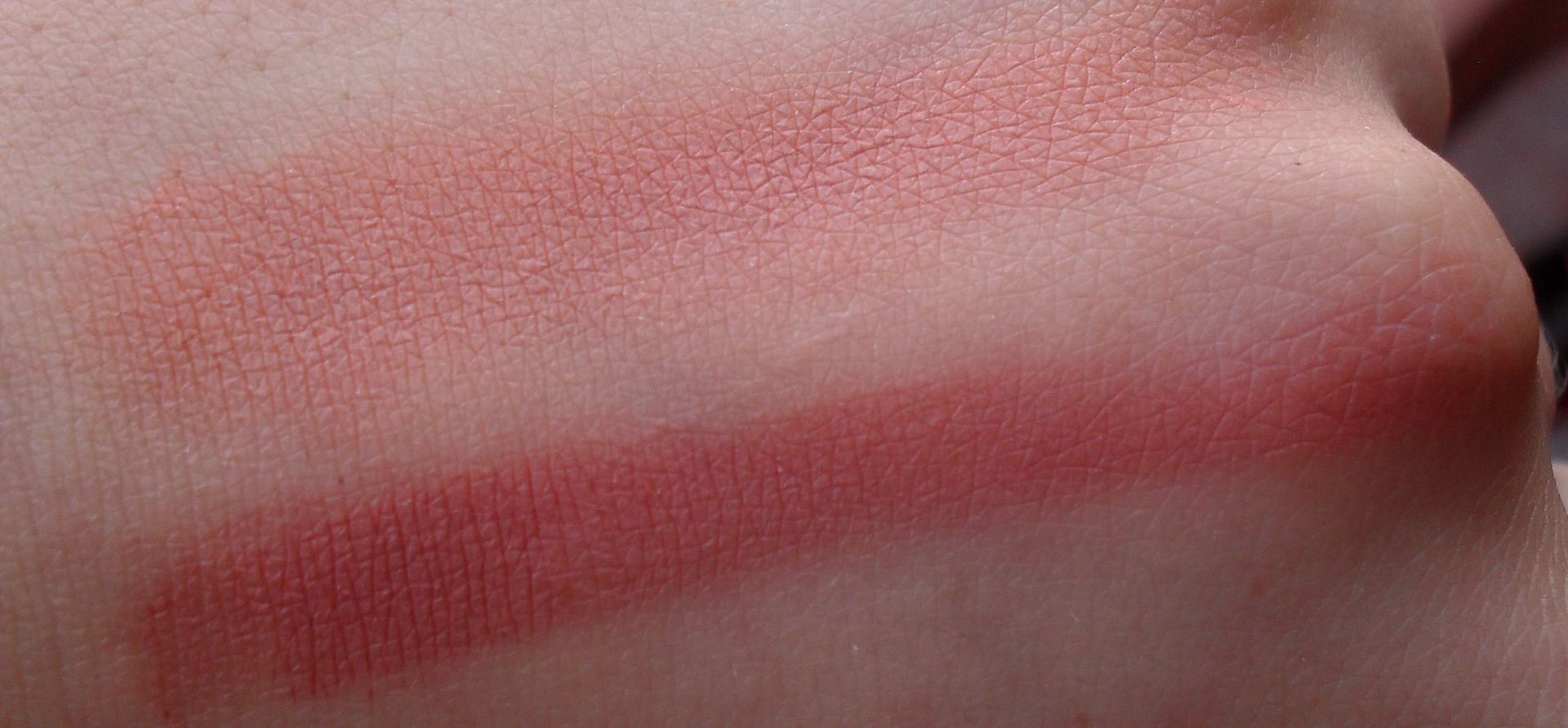 Top Quartz Peach, Bottom Plum Alchemy
My favourite colour is 40.Quartz Peach it is a perfect summer colour, it a pretty peachy colour. Plum Alchemy is a far darker colour and as the name suggests it's a plum colour which I think would be suited for darker skin tones. I think that on my pale skin Quartz Peach is by far the most natural looking one and my favourite.
I think these are great drugstore blushers and I really recommend them.
Overall rating 9/10
These retail for £6.99 and are available from all good Drugstores.
Whats your favourite drugstore blush?