I love Soap & Glory's retro looking packaging but must admit I'm not crazy about most of their products; however there are a few that I do like. One of my favourites is the 'Sexy Mother Pucker' Lip gloss which I have; I have it in a limited edition colour so I won't walk too much about the colour and instead review the product.
I have it in the colour Candy Gloss which I think is only ever sold around Christmas time. I would say this lip gloss is cheap you get 7ml for £8, it comes in a plastic tube which I'm not sure if I like. It claims to be a lip plumper and although I think it doesn't literally plump your lips I feel it does give the illusion of bigger and fuller lips. It has little tiny shimmery particles which catch the light really well and make lips look amazing, although it does have shimmer you can't feel them at all. It is a quite sticky lip gloss but not to uncomfortable and quite moisturising.

The product itself smells very sweet and I'm sure some people wouldn't like it. The most important thing to remember about this product is that it tingles a lot! It's almost a burning sensation but I really like that feeling, it's like Carmex but much stronger.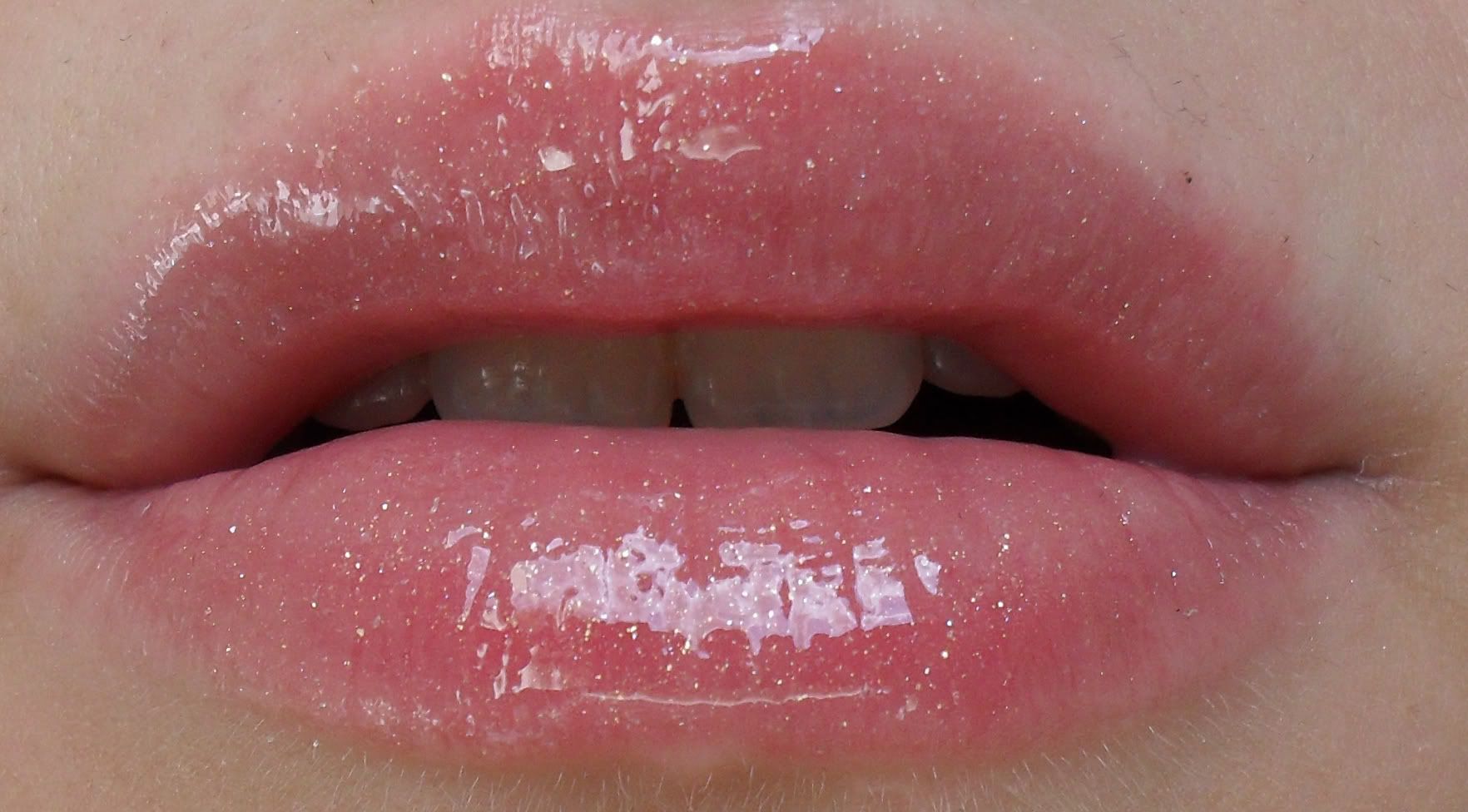 This lip gloss is quite sheer and I would recommend wearing it by itself as it can look quite strange, I often just place a little in the middle of my lips on top of my lipstick to give a further illusion of larger lips.