Today's lipstick is no stranger to blog and YouTube hype, Mac's Viva Glam lipstick in Gaga has graced the pages of many blogs and many people are still hoping to get their hands on one. If you are yet to get one don't panic although this is limited edition it will be around until at least the end of the year.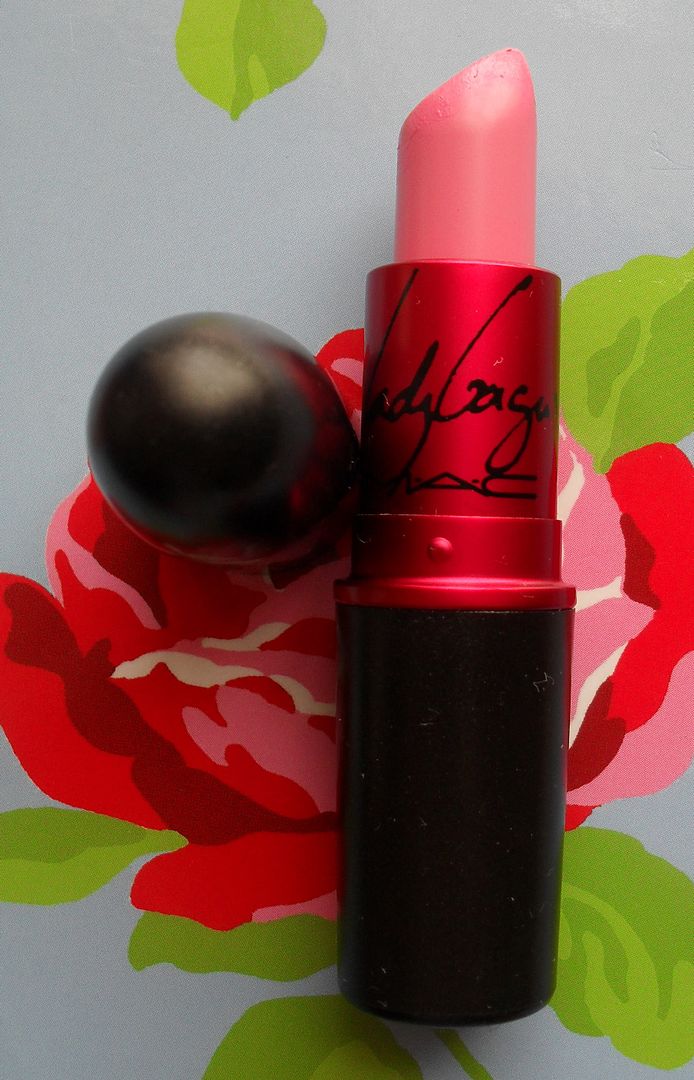 Viva glam Gaga is my most worn lipstick this spring it is a lustre finish pink with blue undertones. It dries out my lips a little bit but I'm willing to compromise for the colour. I love to wear both during the day and at night it really works for both.
If the colour isn't a good enough reason to get this like the all the other Viva Glam lipstick 100% off the money raised through the purchase of this lipstick goes towards a fund to help fight against HIV and AIDS.
This retails for £12.50 and is available in Mac stores, Mac counters and Online
Whats your favourite Mac lipstick?