To help get me and hopefully you as well get in to a summery or at least a spring mood I have decided to put together a list of 10 lipstick and 10 nail polishes of my favourite Spring/Summer colour. This was defiantly inspired by
Temptalia
but I will of course be using my own collection therefore most will be drugstore products with only a few higher end products.
There will defiantly be bright colours such as corals, pink and probably no nudes. It will last 10 days for the lipstick one, there will be a new one posted every day but they are in no particular order.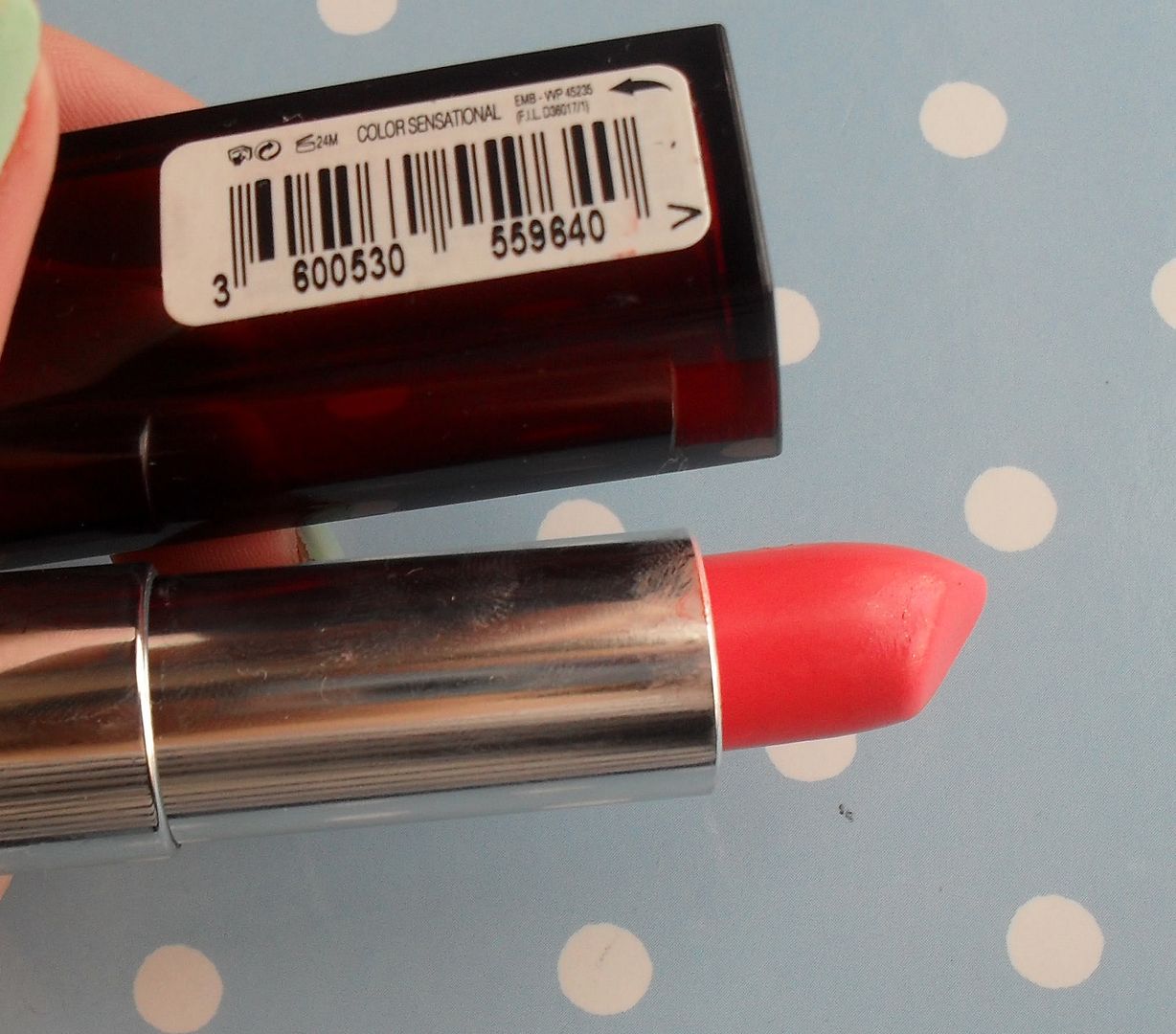 Today's lipstick is Maybelline Color sensation 'Coral Pop'. There are 30 different Color sensation lipsticks of which I have 9 and of those nine this is to me the most summery colour but I do love all the ones I own, I find them to be quite good quality for only £6.99. They are available in most counties and in England you can buy them in Superdrug and
Boots
.
This is as the name suggests a coral but as it is still quite pink it is very wearable. It has quite a glossy finish which makes it even easier to wear. It is not a heavy lipstick not does it dry out my lips, it lasts quite well but I do still reapply from time to time. It even has a summery light sweet smell.

Have you tried Maybelline Color Sensation lipstick? If so what is your favourite colour?
Sabrina X