Beauty blogs have been talking about Eyeko quite a lot recently… and todays my turn.

I was kindly sent two products which I had been very eager to try; the coral polish and the graffiti eye liner in black.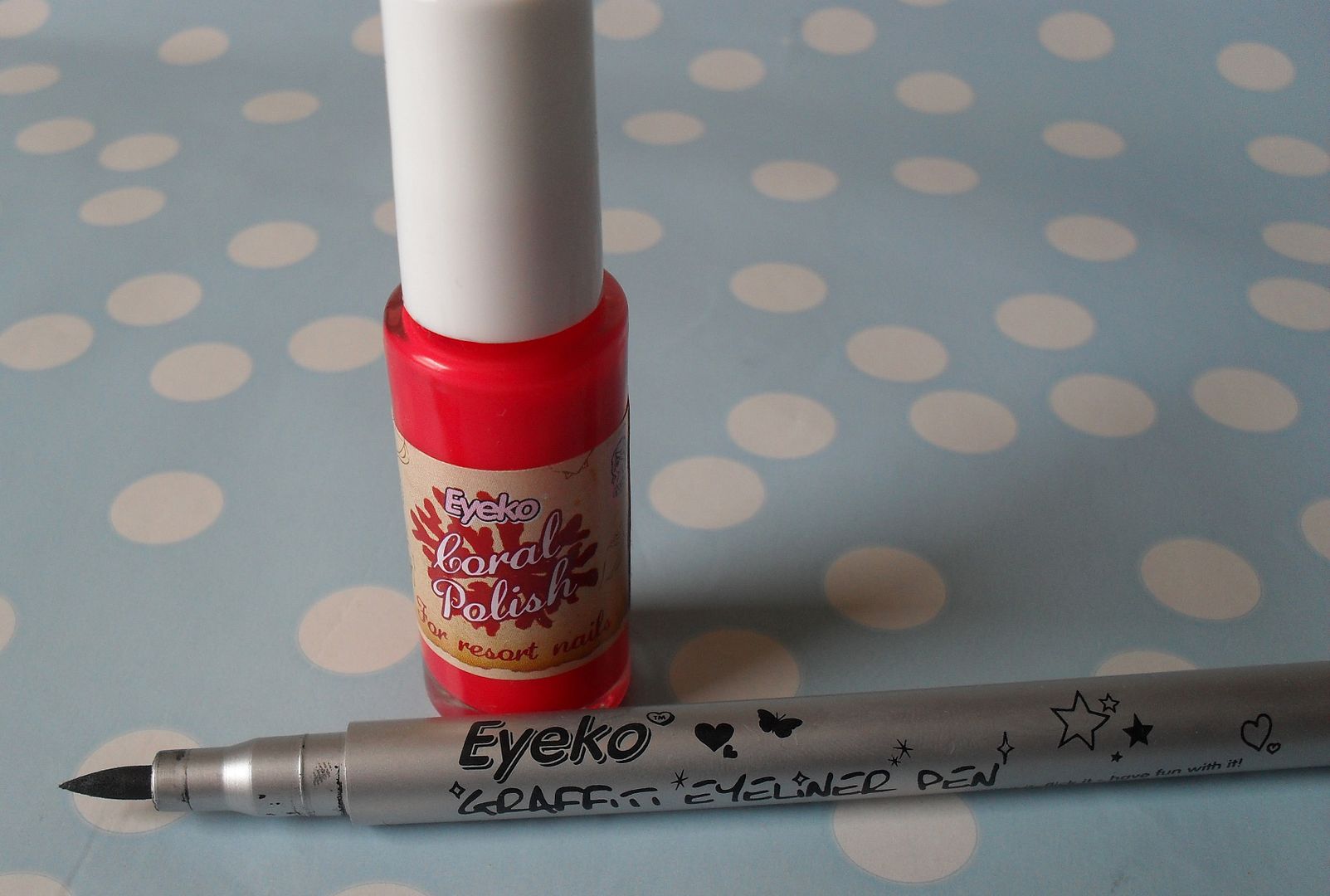 The one products I was the most excited about was the graffiti eyeliner as I had heard great things! Packaging wise I do quite like it, it's not classic or anything but nice none the less. They come in quite a few colours and has the nib which I like! Great right?
Well actually I find that the line isn't quite as black as I would like it and the nib almost rubs away the middle of the line. However it is easy to use at the fine nib makes it very easy to draw a straight line quite quickly and it is buildable to the very black line which I like.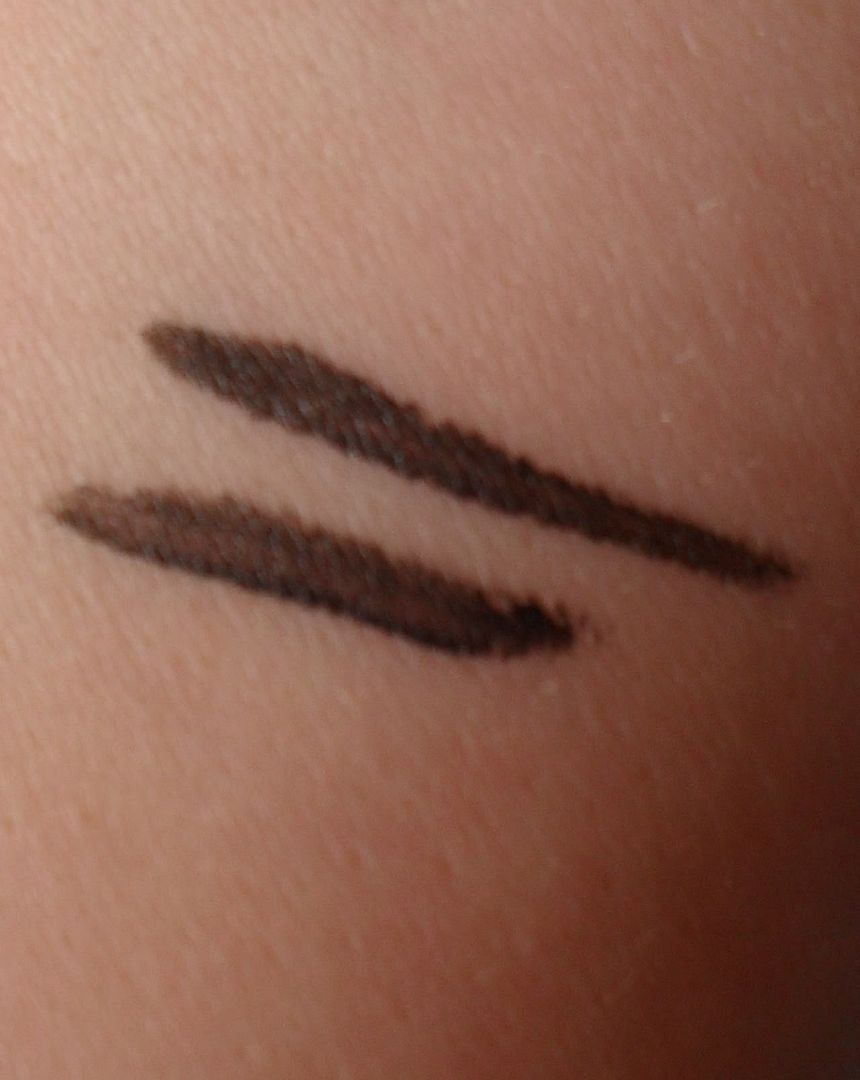 Next the coral polish, which I have in fact been wearing for about 4 days now. The colour is nice (but not my sort of colour, I prefer greens, blues, purples and pinks) it is a dark coral more red than orange.
The brush is a little longer than I would like it but that's just me being very picky, in reality it is quite a good brush. Quality wise I really like it, it applied well and one coat was enough. Four days later and it hasn't chipped, the ends have worn out a little but no chips.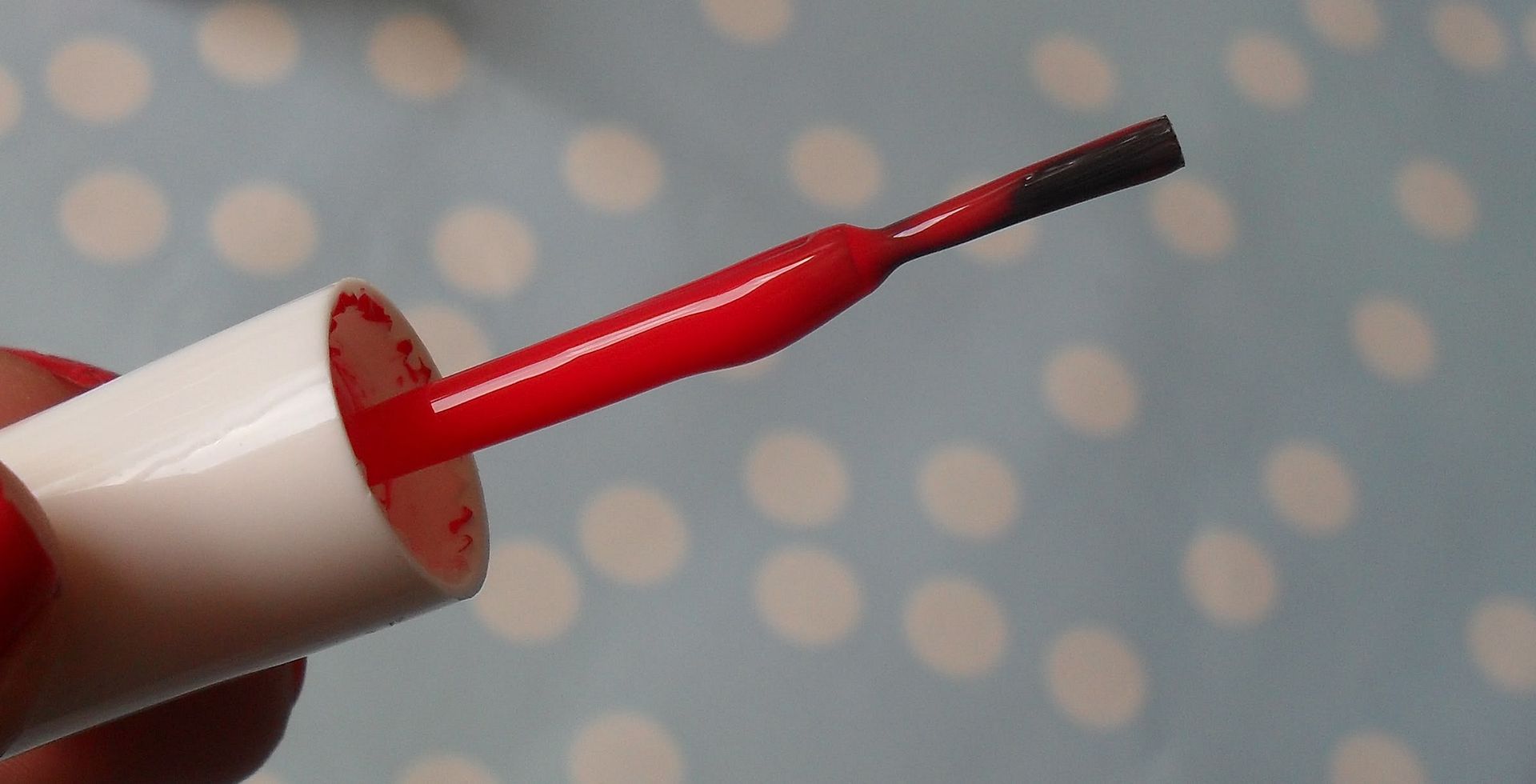 I would love to try out the other colours of the nail polish and would recommend them but I don't think I would buy the liner if I ran out.
The best thing about Eyeko is there affordability, you can afford to buy it just to try it and not feel to bad it doesn't work for you.
The
graffiti eyeliner
retails for £5 and the
nail polish
£3.50 and are both available from
Powderrooms.com
Whats your favourite eyeko product?
Sabrina X
*This product was sent to me to review