As many you have probably realised most of my wardrobe come from H&M, I love them for tops, skirts and dresses. I buy my jeans usually from Zara and my shoes, jackets and bags from all over the place. My accessories tend to come from Primark as I love to have a huge accessories collection and Primark has great prices and doesn't go green as quick as H&M or Topshop.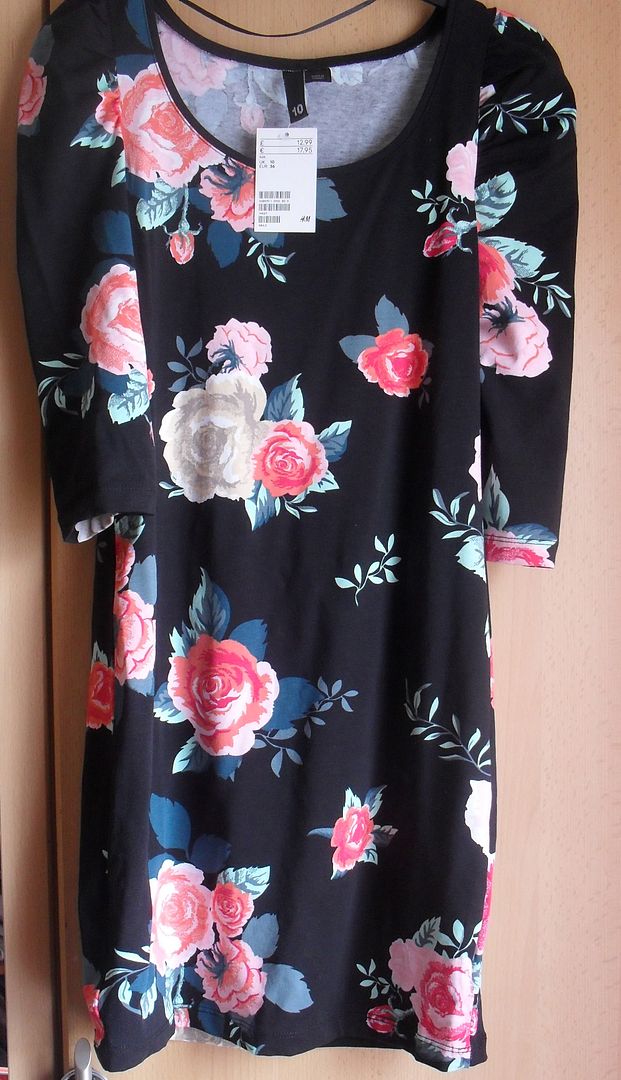 At the moment H&M has some great dresses for under £15 I picked this one up for £12.99 it is very form fitting and I love the shoulder detail.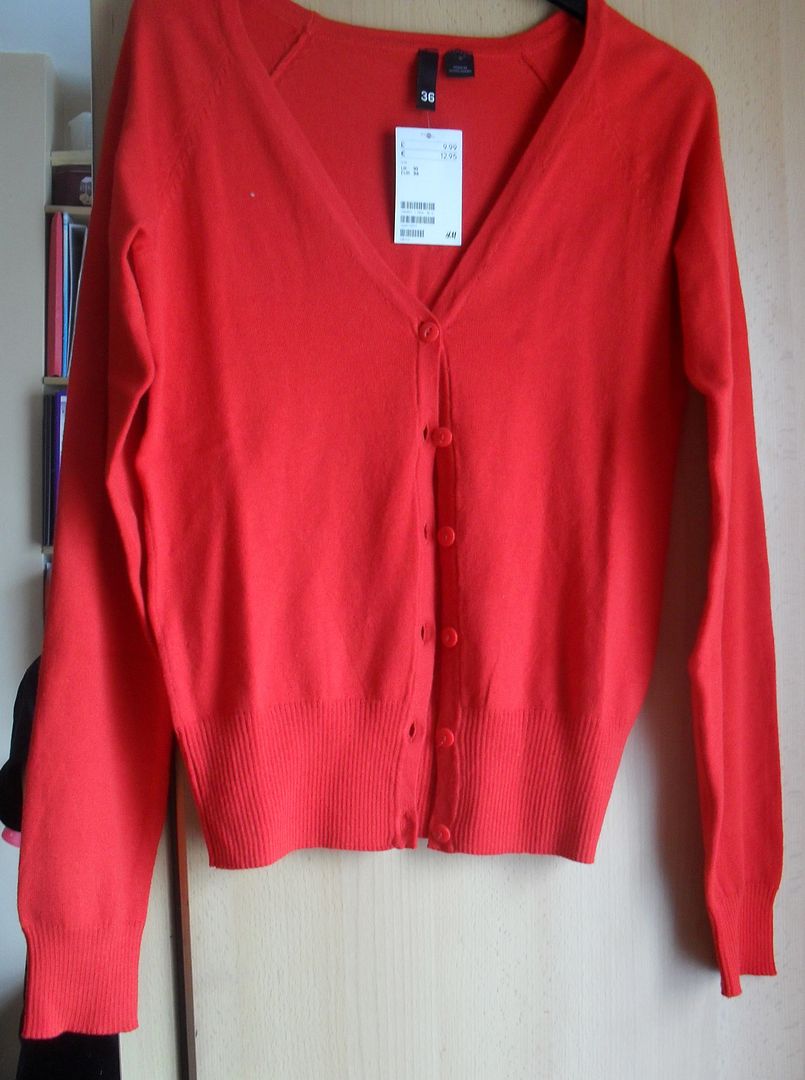 I had been after a red cardigan for quite some time as it adds a great pop of colour to outfits. I don't usually buy cardigans from H&M as they are quite short but I bought this one for only £9.99.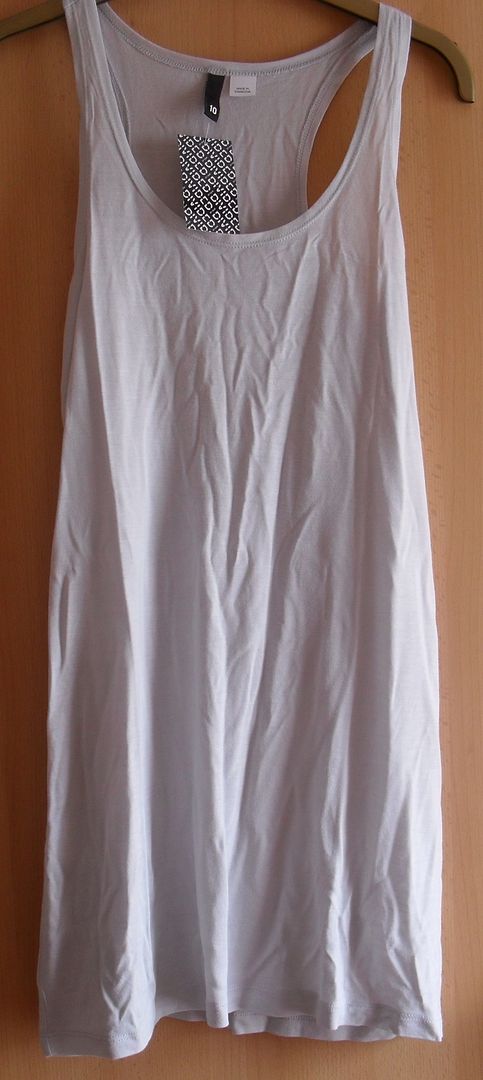 I actually thought this vest was white in the store but I still like it even if it is a light blue colour. It is a very light fabric and quite long, it cost £4.99 and comes in a variety of colours. It obviously needs to be ironed!

Next a scarf which cost £6.99 which I actually thought was quite pricey, but unlike my other scarf's it isn't a silk like material meaning it doesn't slip as much. It is also quite long and I think it is great to finish of a plain outfit.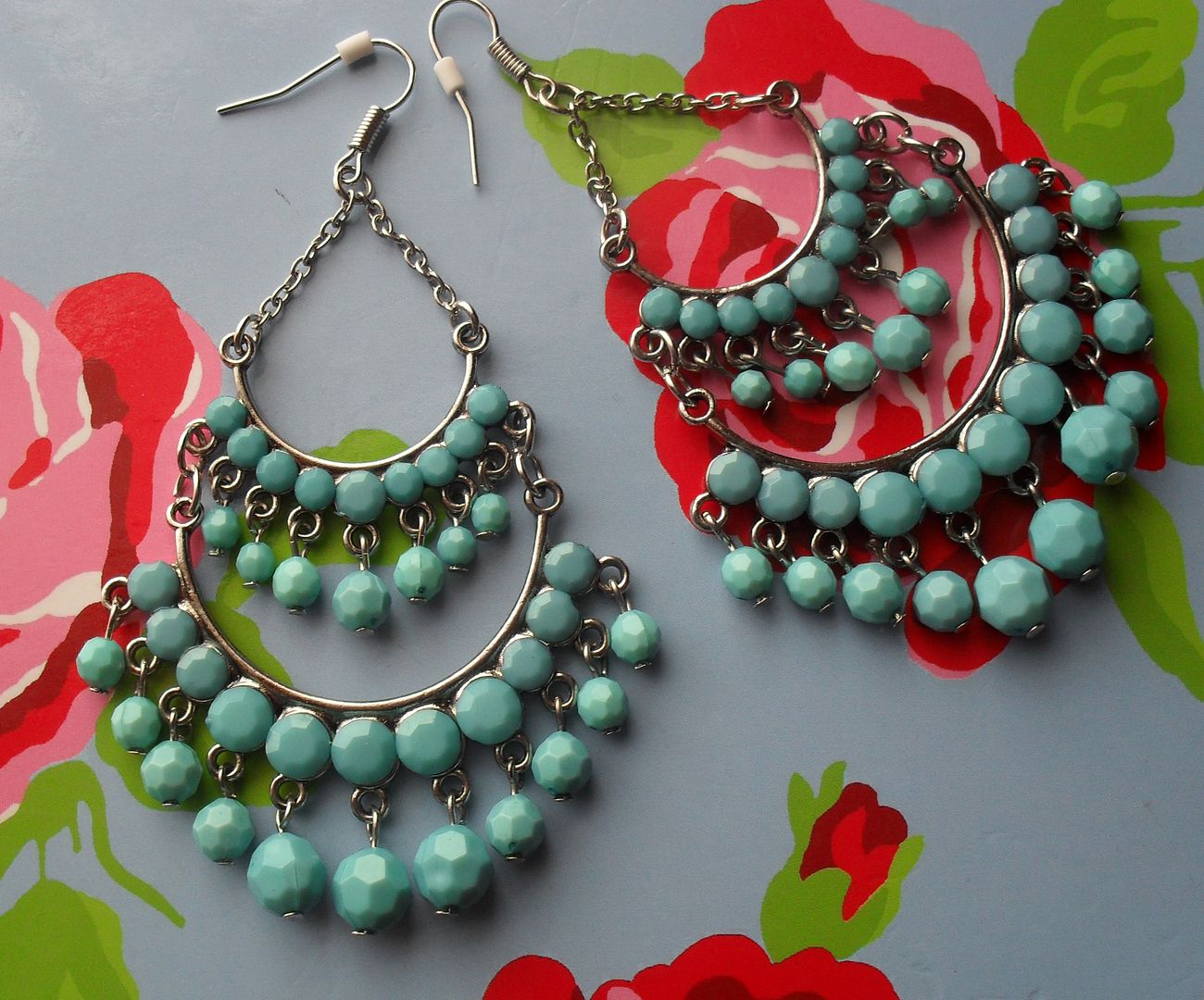 Next these amazing earrings, I really love the turquoise colour and how large they are. They were only £2.99 but absolutely lovely!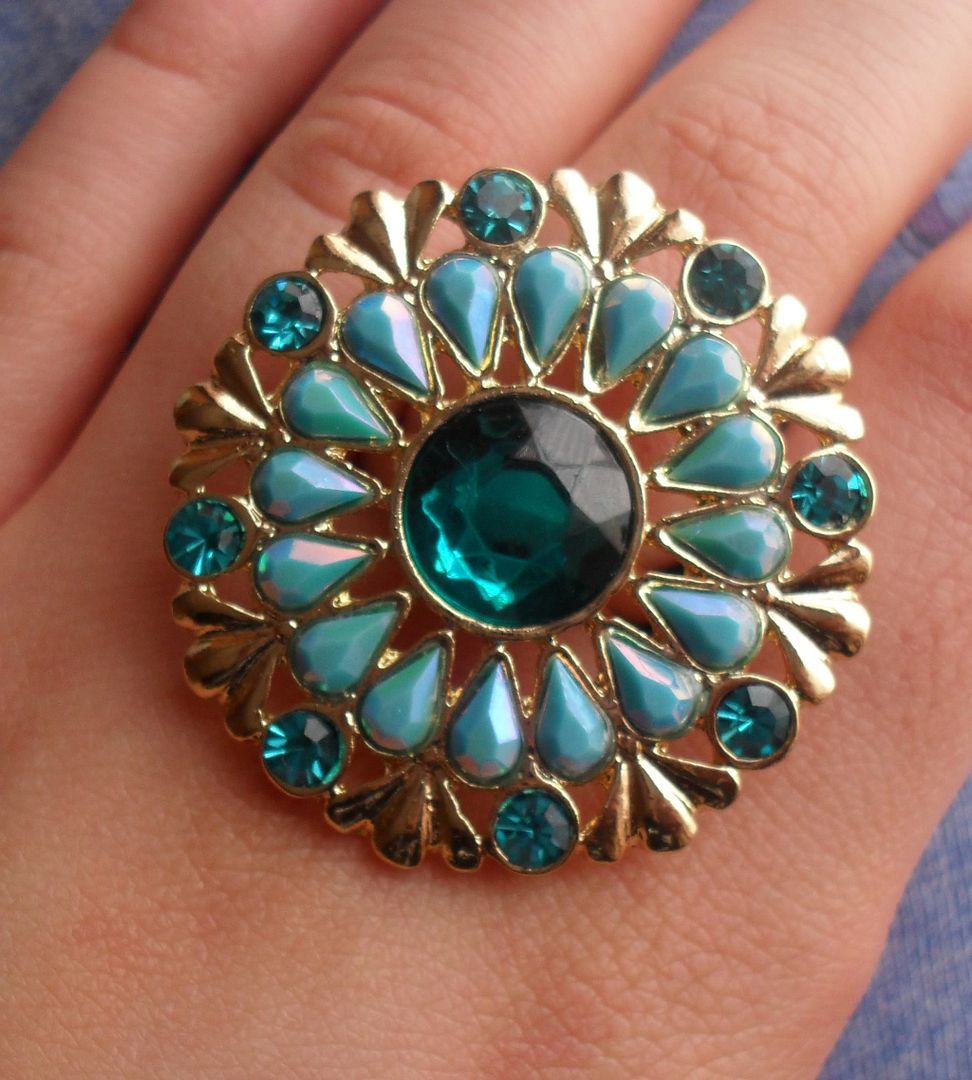 The next three accessories are from Primark, I bought this turquoise ring as I seem to be loving turquoise but actually don't like it that much, it looked much nicer under Primark's artificial lighting.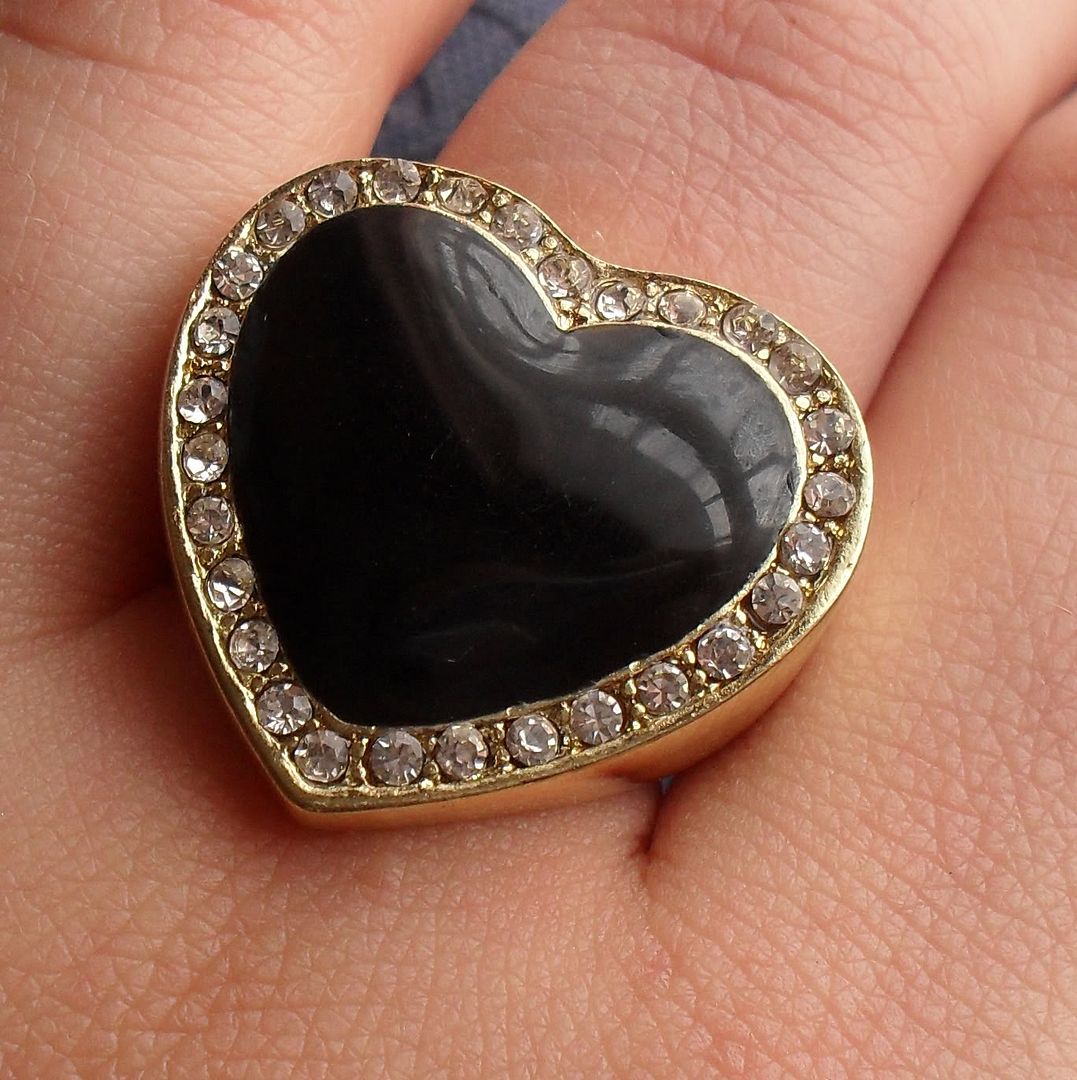 my favourite Primark purchase is the heart ring I have been loving cocktail rings at the moment but I love that this one isn't overly large.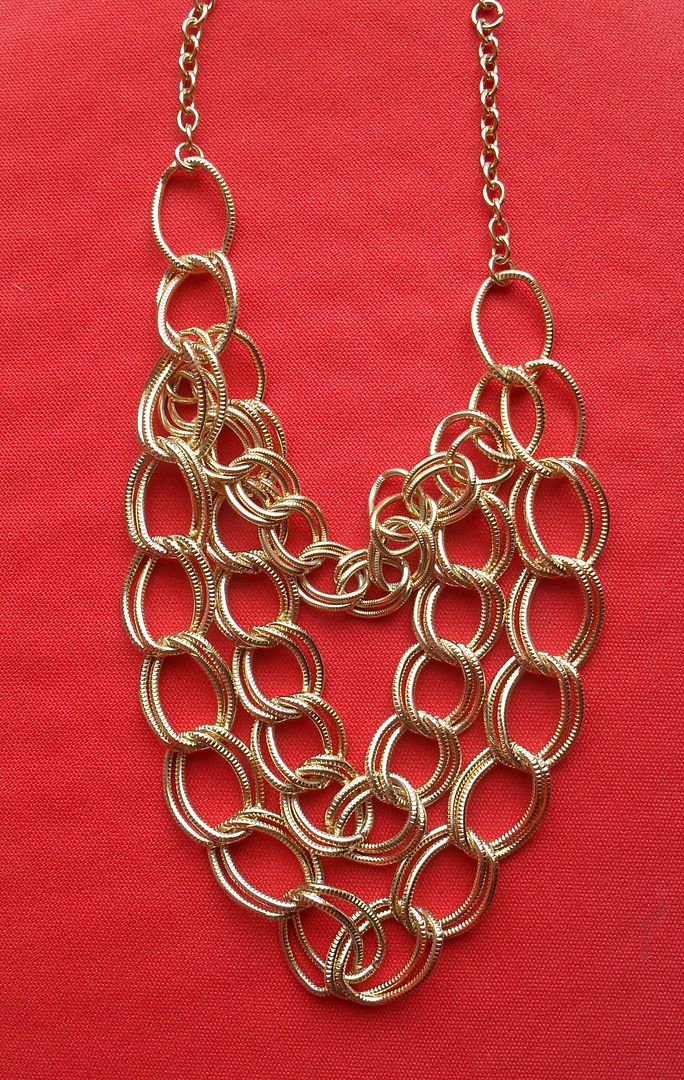 The last thing I purchased was this gold chain, I love chunky gold jewellery but think I have to pair it with quite a pretty outfit in order to look like I am not stealing
Mr T's
necklaces.
What have you picked up recently? Do you love H&M as much as I do?
Sabrina X