I have spoken about Soap and Glory products before and that I find their products to be a bit hit and miss. One that I do like and would repurchase is 'Hand Food' which they say is a 'non-greasy hand cream with Shea butter, macadamia oil and marshmallow.'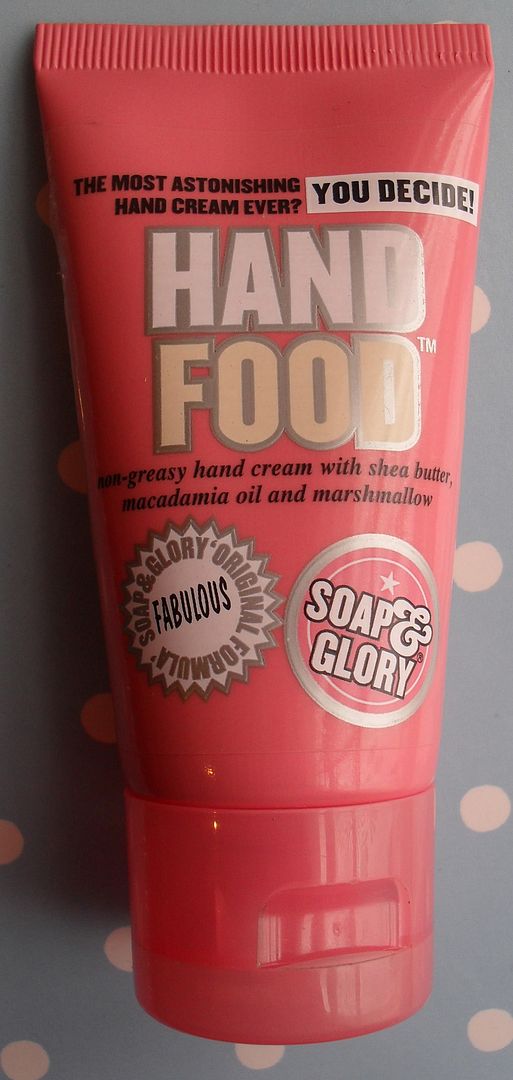 I have the smaller one which 50ml which retails for only £2.25 but there is also a larger one which is 125ml and retail for £4.50. I would say this is very inexpensive especially as Boots often runs offers on Soap & Glory products. I also like that you have the choice of a small and large one, I think that the small on is perfect for travel and the large one is perfect for keeping on the bed side table.
As the packaging says this is a non-greasy hand cream which I love as it means I don't need to wait for it to dry in order to get on doing other things. The smell is quite a strong smell which many may not like but which I find quite nice. Also not only is this product inexpensive but a little product goes a long way.
An extra plus is that it isn't tested on animals.
I would recommend this product, it is inexpensive, has pretty packaging and does exactly what a hand cream is suppose to do.
What is your favourite hand cream?
Sabrina X