I had read lots in magazines over the last few months about 'Jessica' nail polishes but I still don't know if they are available to buy anywhere but online. As I was unable to find them I didn't have any but whilst in TK Maxx yesterday I saw that they had quite a few for only £2.99 although they usually retail for £8.95. They didn't have a huge selection but there was a pastel blue that caught my eye called 'Bikini Blue.'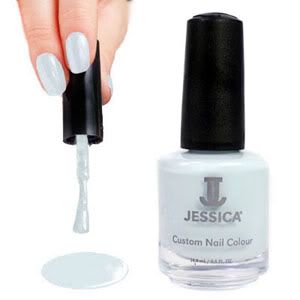 The colour is very similar to Eyeko pastel polish but this is much better. Unlike Eyeko the packing is easy to work with the place you hold is big enough to give you full control and you also get almost 15ml. Unlike Eyeko Pastel polish this doesn't have a duo chrome effect which is actually a plus in my opinion. Just like the Eyeko Pastel polish it does need three layers in order to get an opaque coverage but this is pretty pain free as it dries quickly meaning the layers can be applied quickly.
This colour is a very light blue and it almost feels like I'm wearing white nail polish but without looking quite as trashy(although I'm sure sometime soon I'll be wearing white polish).
Once again my badly painted nails....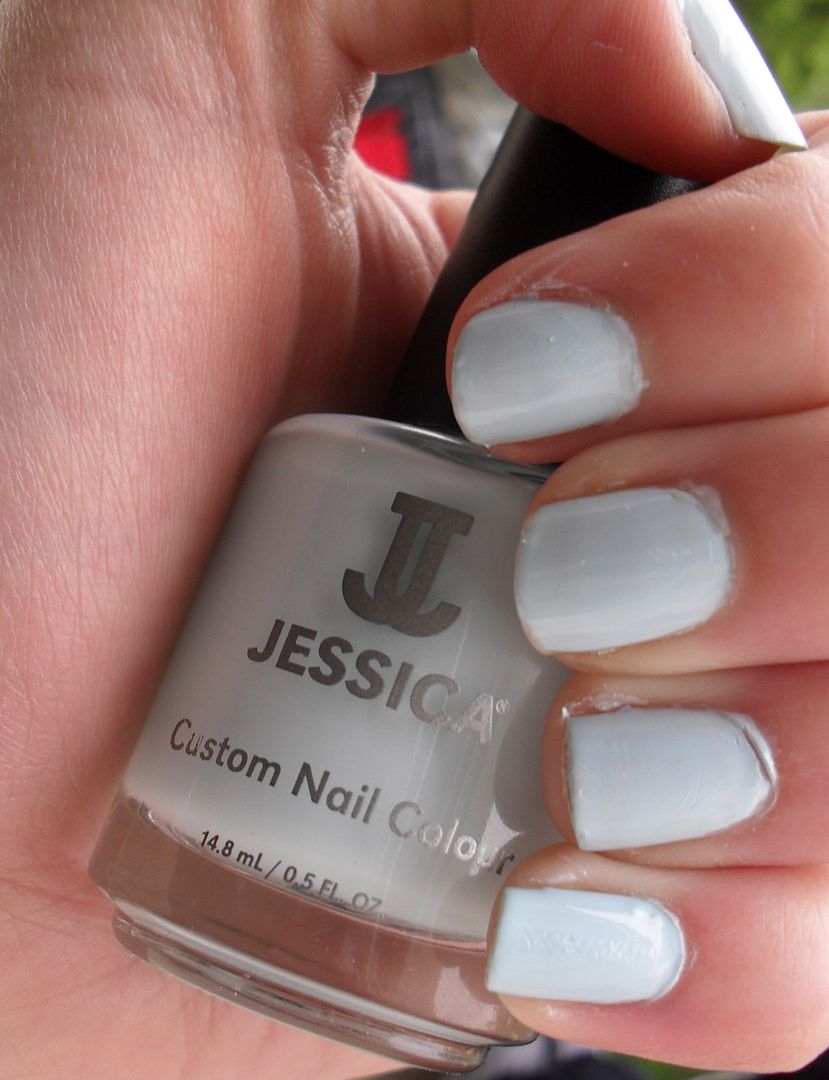 I love this nail polish its very pretty and everyone who likes wearing different colours on their nail should own. I would be interested in trying more Jessica Polishes and think the darker colours probably wouldn't be as sheer.
Do you know where Jessica Polishes are available?
What do you think of this colour?