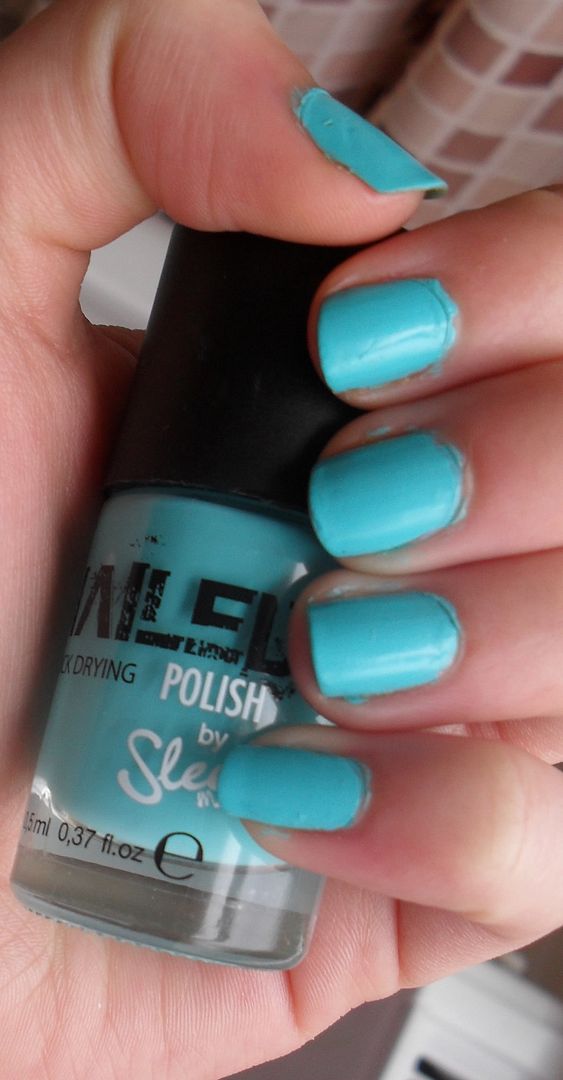 After the Sleek event I was given a nail polish in 'Turquoise'. The colour is a dark mint green which is very different to the other lighter shades of mint green that I own. I was really excited to receive this colour as I has previously looked at Sleek nail polishes and been a little disappointed by the lack of bright nail polishes which they have. However they will be releasing this colour and an orange which are bright and great for the summer.

The quality of the product shocked me, I always need at least two coats of nail polish but this is a lovely opaque colour which only needs one coat. Sleek have branded this polish as a 'quick drying' one and I would totally agree within a few minutes it was dry.
Packaging wise I this is a pretty standard on bottle which holds 10.5ml which retails for an inexpensive £2.99.

Overall I really like this polish I think both the colour and formula is great and I will defiantly check out the other bright polishes when they are released.

This will be released sometime next month, keep an eye out for it in Superdrugs but I will let you let you know as soon as they are released.