Over the last few days I have seen gold sparkly nails everywhere and although I love them I would pay £40 to get it professionally done.
I have previously tried a gold Illamasqua nail polish in
Victory
but at £13 a bottle I also feel it's too expensive to recommend. The other day I was sent a new drugstore gold nail polish from Boots number 17 which is far cheaper than Illamasqua, a brighter colour and just as good quality.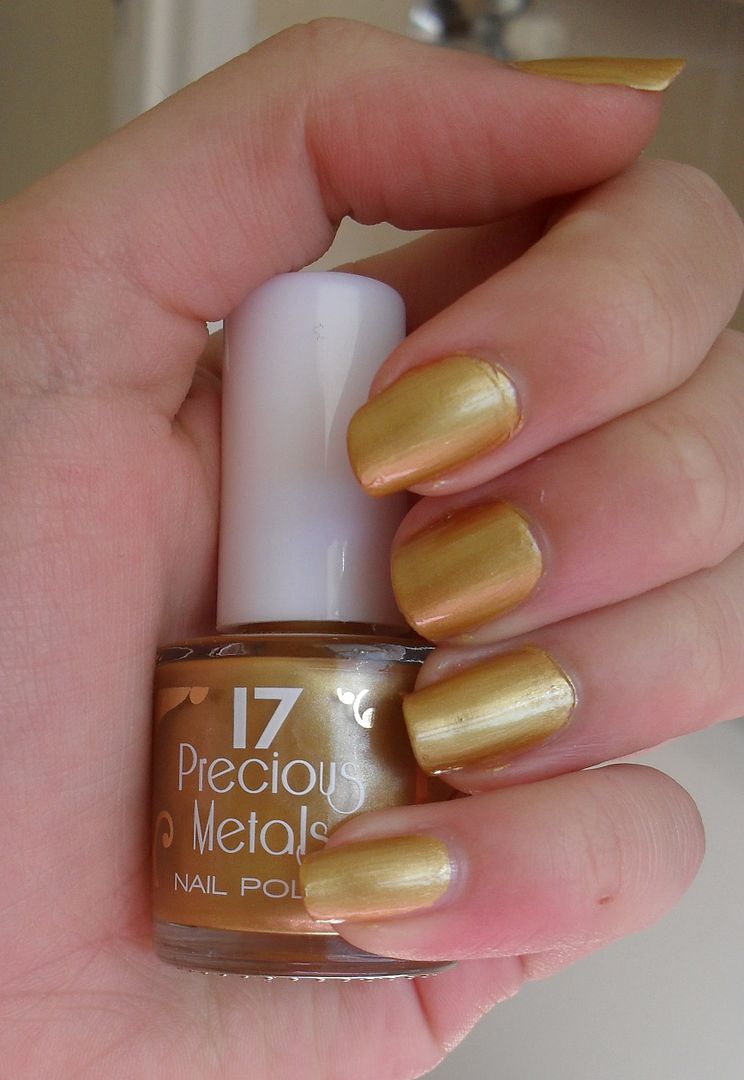 The nail polish is from their precious metals range which hit stores today and actually has some surprisingly good products… but more about that in a different post.

The nail polish itself comes in a really pretty bottle which reminds me a little of the Topshop spring/summer makeup range. It is a metallic gold colour with no glitter; only one coat is required to get the colour in the bottle. It retails for £2.99 for 8ml and is available from most Boots.

Image from
Cupcakesandcashmere
In the perfect world I would be able to get these nails (above) out of a bottle but the best I can find price and colour wise at the moment is this.
What do you think of gold nails, any recommendations?
*This product was sent to me to review