I have combination/normal skin so I use two different face masks; Liz Earle deep cleansing mask which is for more acne prone and oily skin and Liz Earle intensive nourishing treatment mask which is for dry skin which need rehydrating. I use the deep cleansing mask on my t-zone and under my chin and the intensive nourishing mask on my cheeks and also my neck.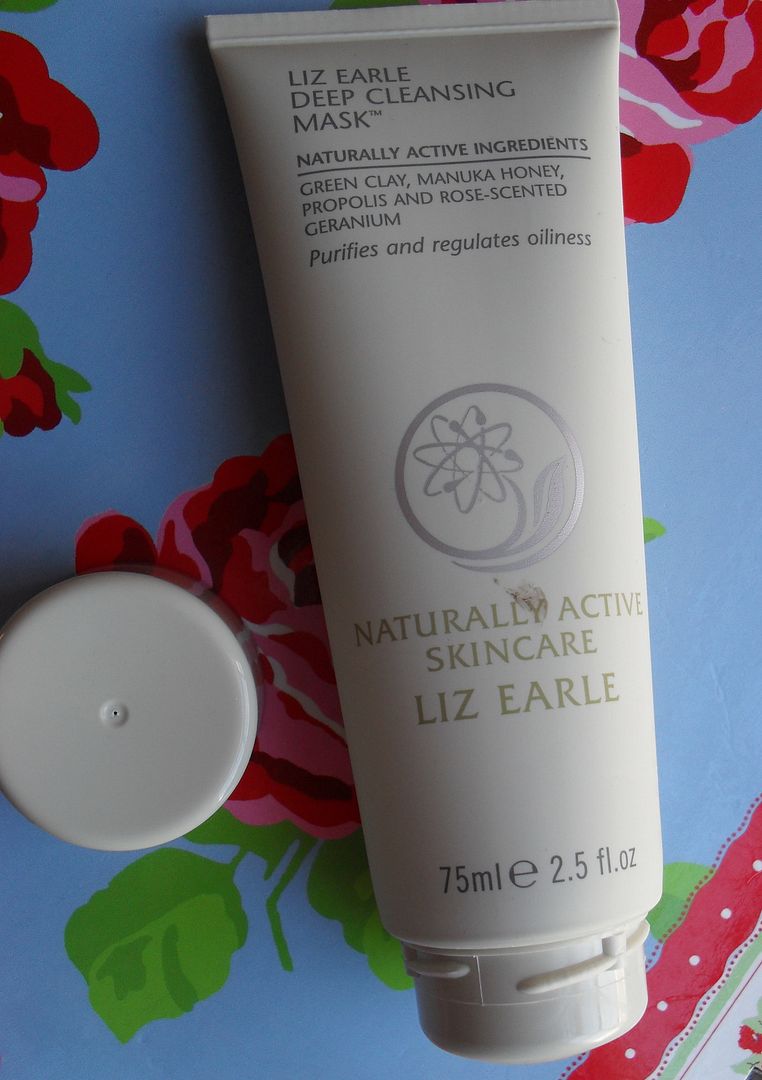 Liz Earle says the Deep Cleansing mask is
'A highly concentrated clay and botanical mask that draws out impurities and excess oil, leaving your skin looking clean and clear. Specially formulated for combination, oily or problem skin. Not suitable for sensitive skin
.'
It has aloe Vera, geranium essential oil, glycerine, green and white clay as well as honey, which are all great for the skin.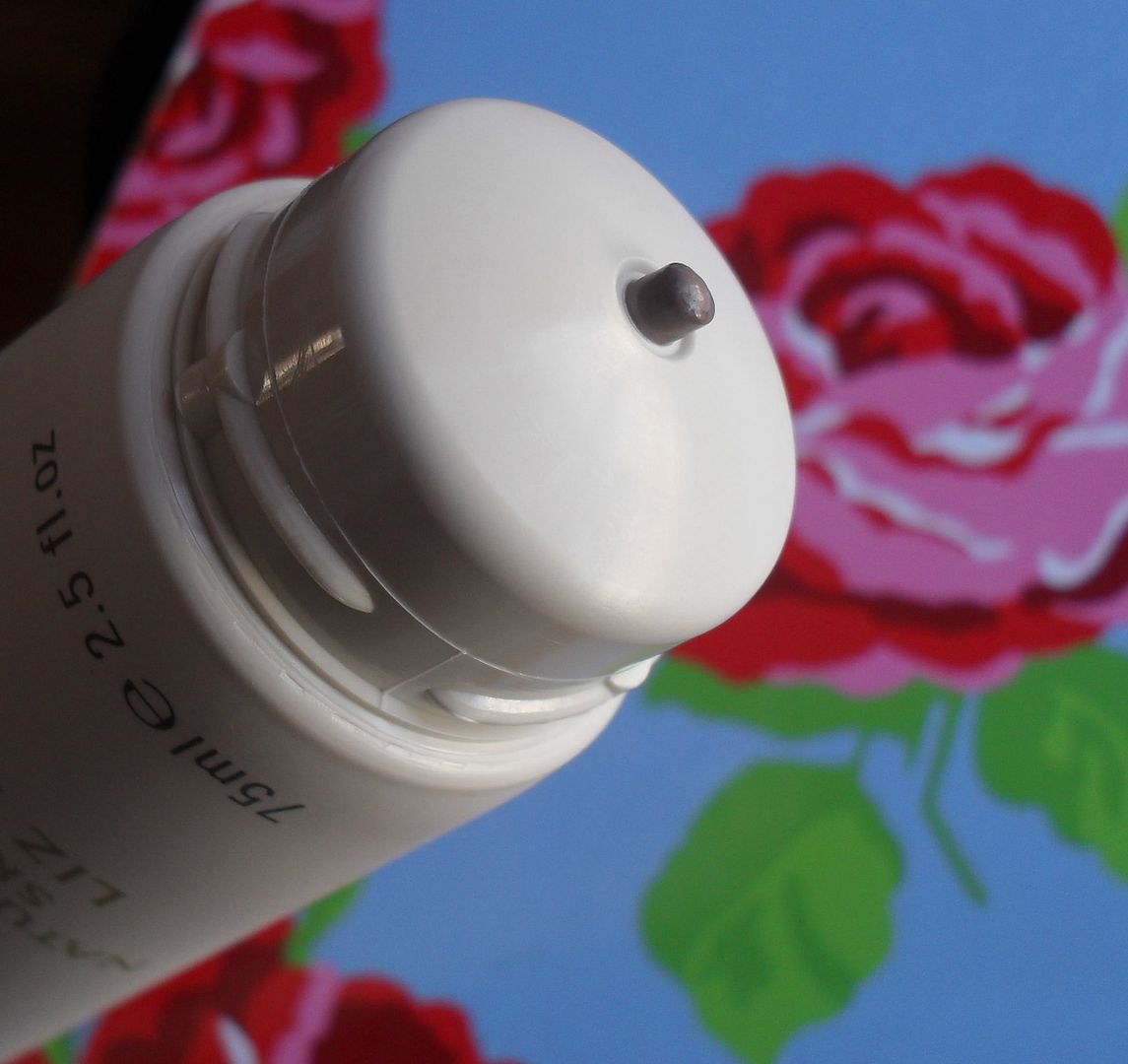 Packing wise its very classic like the rest of Liz Earle's products but this has a rounded end which you can use to apply the product straight to your face, I think I would rather use my hands as it applies the product more evenly. Fragrance wise I'm not a fan, luckily its not over powering but it reminds me of green olives, which I love to eat but am not a huge fan of the smell.

After applying the product, I leave it on for about 15 minutes although they recommend 5-10 then using the sponges I remove it. I take one sponge in each hand and using warm water I remove it doing the same movements on each half on my face, lastly I splash my face with cold water.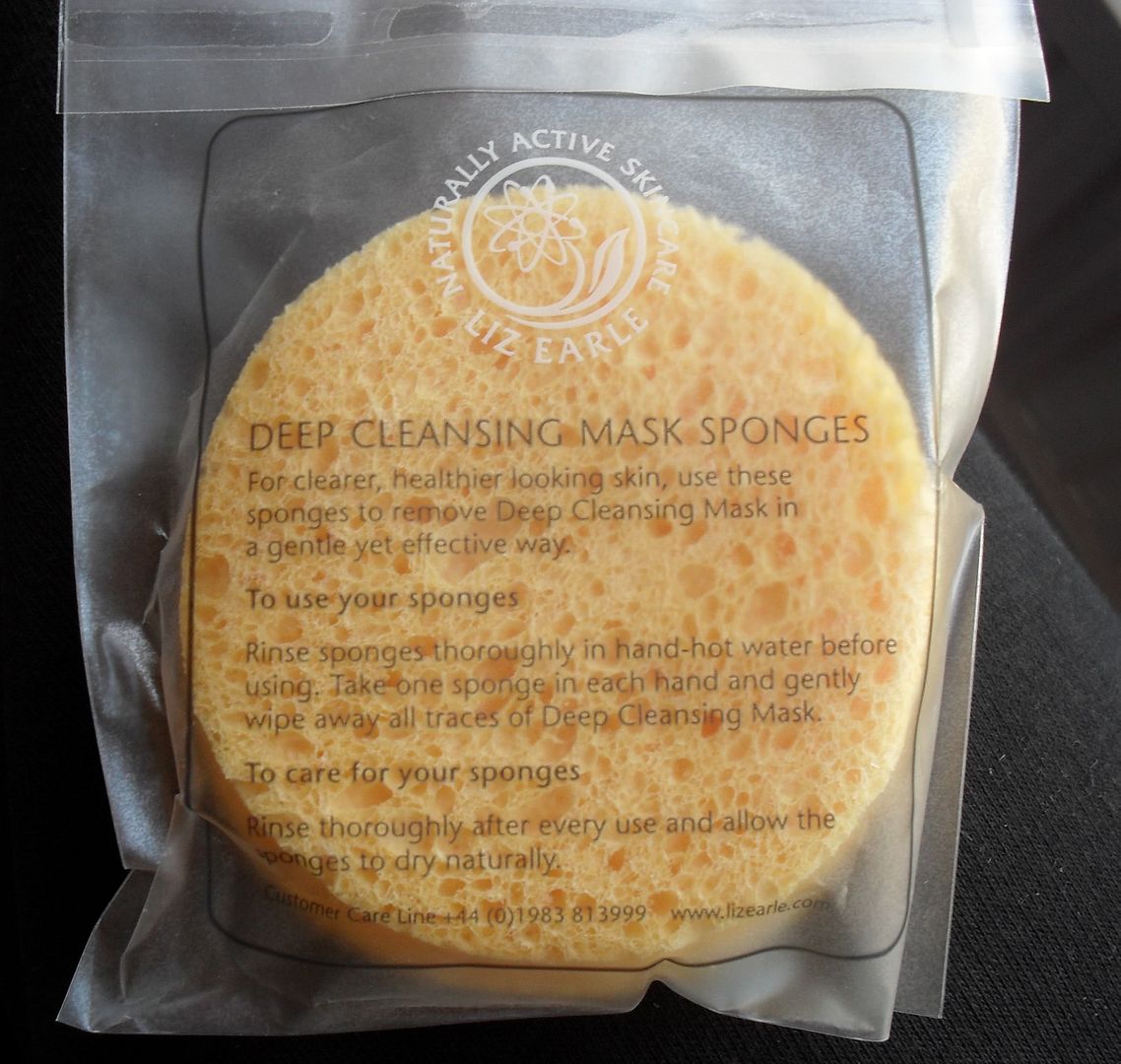 My face is left looking fresher and my pores look smaller, it also cleared the breakout I had underneath my chin. I would recommend using this product everyday and just once a week, as it could dry out your skin. I really like this product and would repurchase it retails for £12.50 for 75ml and 2 sponges (the sponges are also available separately.) Click here to visit the
Liz Earle website
.
Liz Earle say the Intensive Nourishing Treatment mask is
'Calming and deeply moisturising, this nutrient rich mask is a sanctuary for dehydrated, dry skin, or stressed skin. The perfect treat for skin overnight or whilst soaking in the bath
.'
Some of its natural ingredients include borage oil, comfrey extract, Shea butter and glycerin.
Packaging wise again it is the classic Liz Earle packaging unlike the other mask it doesn't have the rounded end so you must apply this one using your hands. Fragrance wise it is extremely light and I can barely smell it.
I leave this mask also on for 15 minutes and then remove it with the same sponges (as I use the masks at the same time) they do recommend you use a muslin cloth with this mask however it doesn't come with anything to remove it with.
This mask adds moisture without leaving my skin greasy at all so could essential work even if you have slightly oily skin. It is a very calming mask and leaves my skin soft and healthy.
I would also recommend this mask £12.00 for 50ml (for an extra 75p you get a muslin cloth).