After selling quite a few black skull bracelets I have had requests to make pink and purple ones.

They are exactly the same apart from the colour, also the purple one has more beads but they are slightly smaller as well.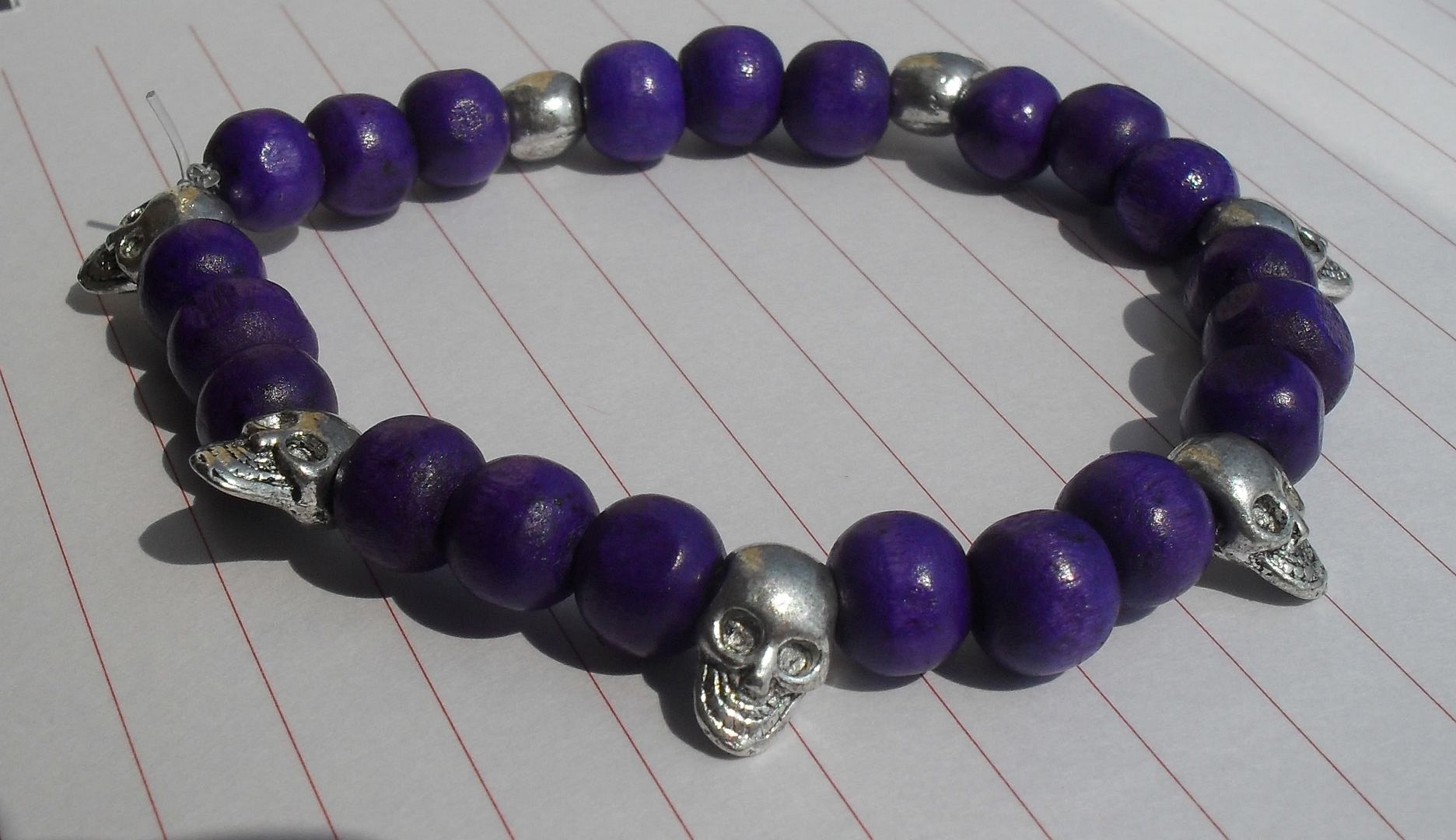 If anyone is interested in these or the black ones just leave me a comment below letting me know what colour you would like and you PayPal address.
The bracelets are 19cm/7 inch and are elastic if you do want it bigger let me know. The beads are wooden and the skulls are metal (I think).
Each one is £5 with a £1 P&P charge within the UK and a £1.50 P&P outside the UK.
I will only accept PayPal so leave your PayPal address below if you want to buy one.
If you have any questions either comment below or email me at sabrinalovesyou21@hotmail.com
I'm also going to make a few bracelets like
these
which I
previously blogged about
let me know if you are interested.
Sabrina X