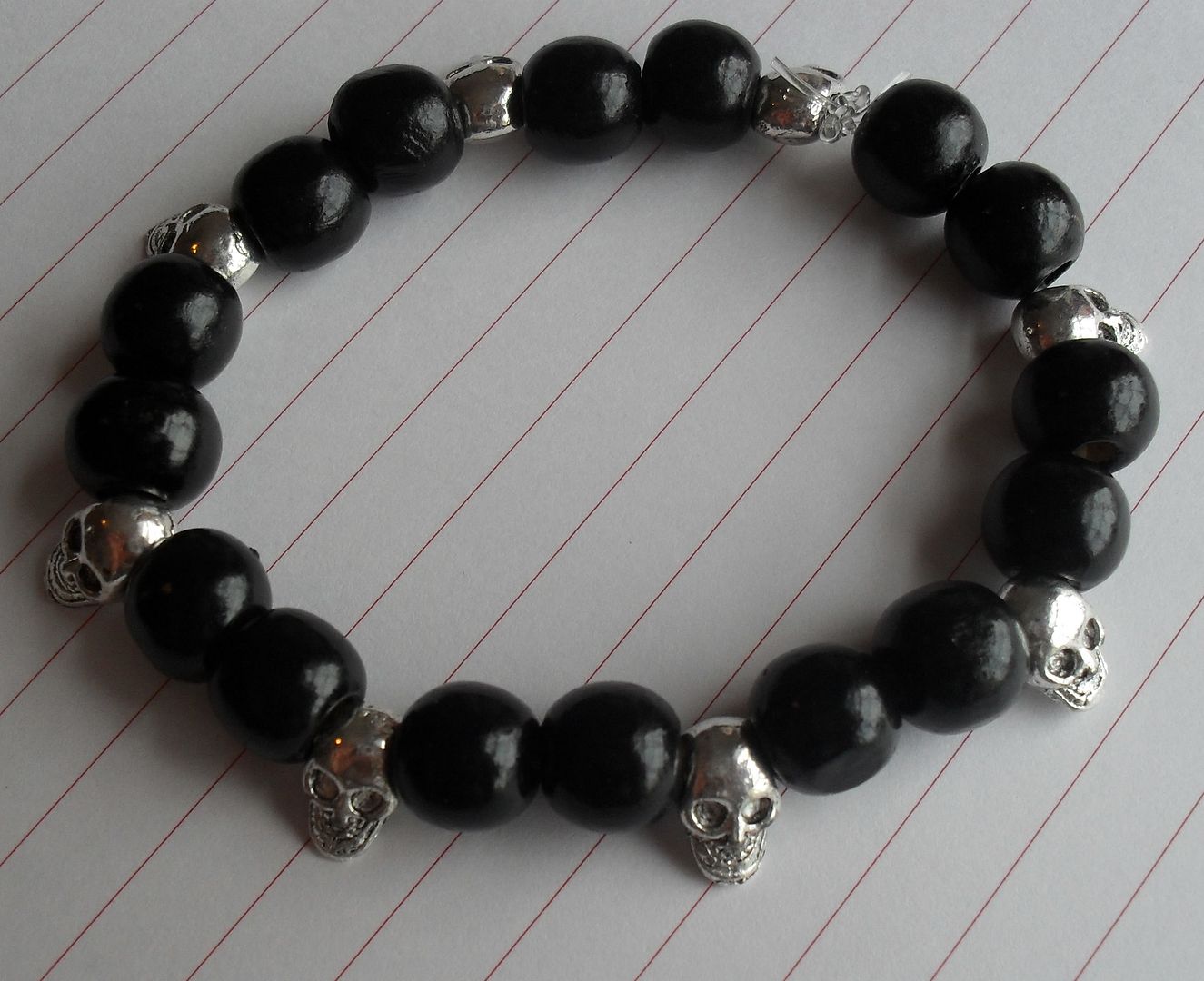 A few days ago I blogged about the
skull bracelets
which I had made and a few of you asked if you could buy some. So far I only have 3 which I can sell but either tomorrow or Monday I will have a few more.
The bracelets are unisex and are 19cm/7 inch and are elastic which might be a bit small for a man, if you do want it bigger let me know. The beads are wooden and the skulls are metal (I think).
Each one is £5 with a £1 P&P charge within the UK and a £1.50 P&P outside the UK.
Although I only have three at the moment if you comment underneath I will put you in the list, make and send you one asap.
I will only accept PayPal so leave your PayPal address below if you want to buy one.
All three bracelets ordered today will be sent first class delivery tomorrow (Thursday).
If you have any questions either comment below or email me at sabrinalovesyou21@hotmail.com
Sabrina X