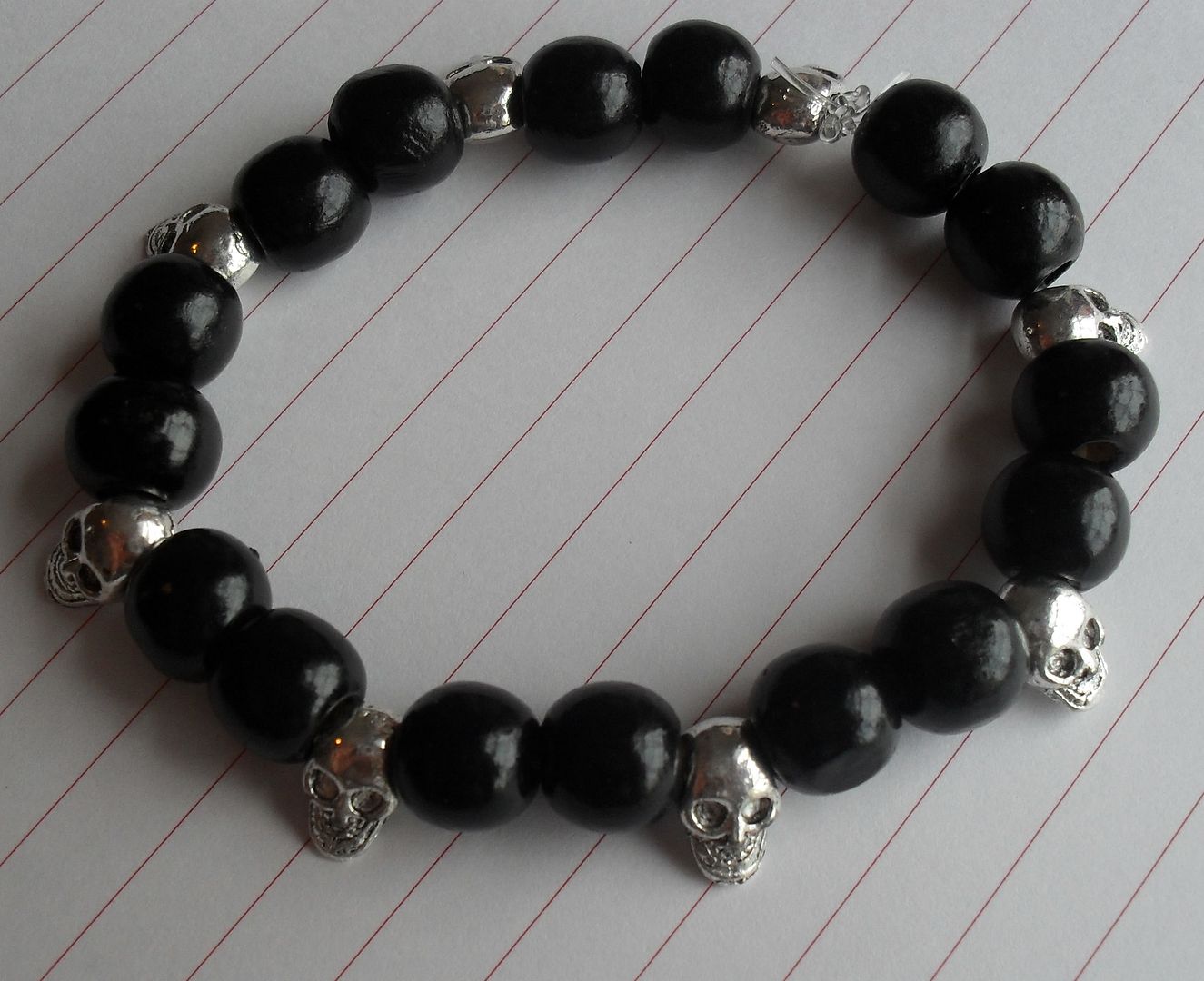 Thought I would share with you the bracelet I made yesterday, I really love skulls on jewellery at the moment so I think I will be wearing this almost every day.
I'm sorry the images aren't very clear and quite badly lit.

I'm thinking of making it in some other colours as well, what colour do you think would look nice?