Along with the
turquoise Sleek Nail polish
I was also given a lilac one which is one of my favourite nail polishes at the moment. I love lilac nails it goes with everything I wear and it isn't as boring as red or pink.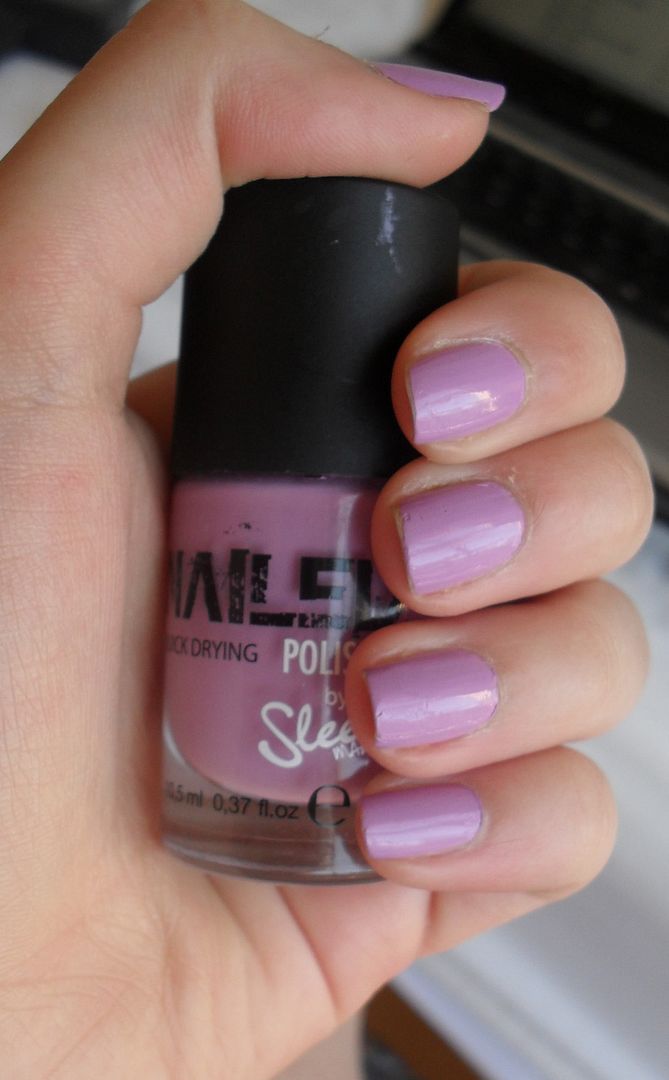 The reason I reach for this one over the rest it it's very easy to apply; only needs one coat to achieve great coverage and dries quickly. This also doesn't chip easily but does wear off a little on the tips. The only negative comment I have is that it can be a little streaky.
I would definitely recommend this nail polish it would be in my top three nail polishes at the moment.
This is available from Superdrug's and on the Sleek website.
What is your favourite summer nail polish colour?
Sabrina X